Attention! There is now a direct train from Amsterdam to Disneyland Paris ! To find out what a visit to Disneyland Paris is like, check out Elvira Mendoza's experience from a trip to Eurodisney with her husband and toddler. (Editors: This article is based on an article from 2013, but information and links have been updated to 2019.)
I have just come back from a magical weekend at Disneyland Paris with my two-year-old toddler and my husband. It was especially magical for me, as I had dreamed about going there since I was a girl!
Getting there
We always use public transport, so we took the Thalys high speed train to Paris. Children under four are free on the Thalys if you carry them in your lap, or you can pay for an extra seat. We opted to carry our little one on our laps. The train ride takes three and a half hours from Amsterdam Centraal to Paris Nord. There are always promotions running on the Thalys, and joining their mailing list gives you advance notice of cheaper price tickets. Please note, as of March 2019, the Thalys goes directly from Amsterdam Centraal to Marne-la-Vallee, Disneyland Paris!
Disneyland Tickets
For deals on tickets and hotels and packages, visit 365 Tickets for ticket comparisons offered by the various Disney sites and different packages. It is also worth checking the Disneyland Paris website as they also offer promotions and deals now and then.
Where to stay
We chose a hotel that was two stations away from Disneyland Paris, and was a 45 minute train ride on the RER from Paris Nord. We stayed in the Golden Tulip Marne La Vallée in a small town called Bussy Saint George. (Editorial note, 2018: It is no longer owned by Golden Tulip. This is now owned by the Hotel Mercure line.) It is a 4-star hotel, and we had a very clean and comfortable room. The area has a good Pâtisserie-Boulangerie, where you can get a nice French breakfast. The hotel is just a five minute walk from the RER station, which also was very practical.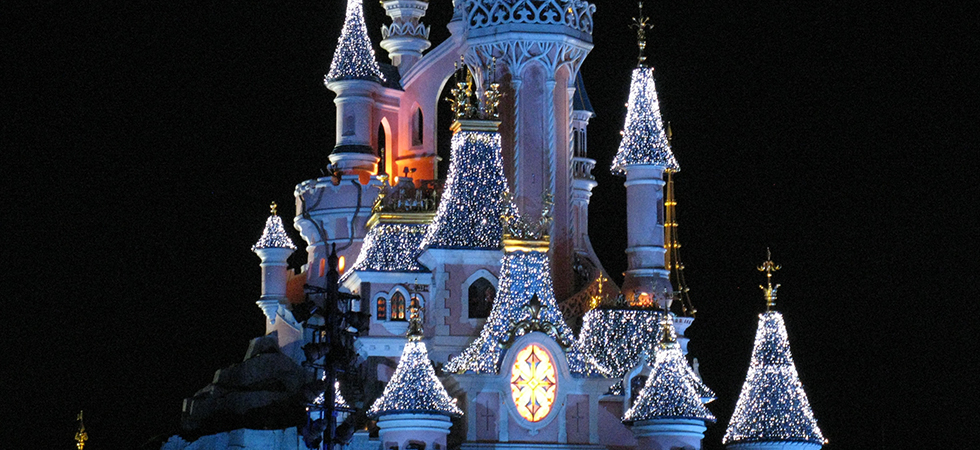 Members of the Amsterdam Mamas Facebook group have plenty of suggestions on which hotels to go with and why.
Advantages of staying in a Disneyland hotel:
Take advantage of pre-opening and post-closing events!
If you are staying at a Disneyland hotel you can get in the park two hours before the opening time. As this is a popular option, expect that there will still be waiting lines for rides and to meet characters.
Better opportunities to obtain a Fast Pass (free) for the rides, which often sell out by 11am.
Advantages of staying in a hotel near Disneyland:
Often a rather more affordable option. (Even cheaper if you try for Airbnb places nearby!)
For younger children, an unavoidable part of going to Disneyland is the waiting lines. Many Mamas have said it may take more than an hour for one ride! In this case, selecting a hotel with amenities like pools, theatres, and kids club can be a sanity-saviour! Many Mamas have recommended the Explorers Hotel Marne-la-Vallée, Chessy. The water playground alone sounds like reason enough for the three hour train ride from Amsterdam! Complimentary shuttles operate from many of these surrounding hotels.
Inside DisneyLand
The park opens at 10am for those who are not staying in the Disney hotels. To use as much of the day as possible, it is important to arrive on time. We spent the whole day there. The pram was great because, every time my little one felt tired, he just went and sat down, and even took an hour's nap when he was exhausted. If you don't bring a pram, you can also rent one to use at the park.
We started with Fantasy Land. Fantasy Land begins with a crossing into the castle and of course this already makes a big impression on your little one. Be prepared to see faces appearing more shocked than happy at the beginning as they try to grasp what they are experiencing for the first time.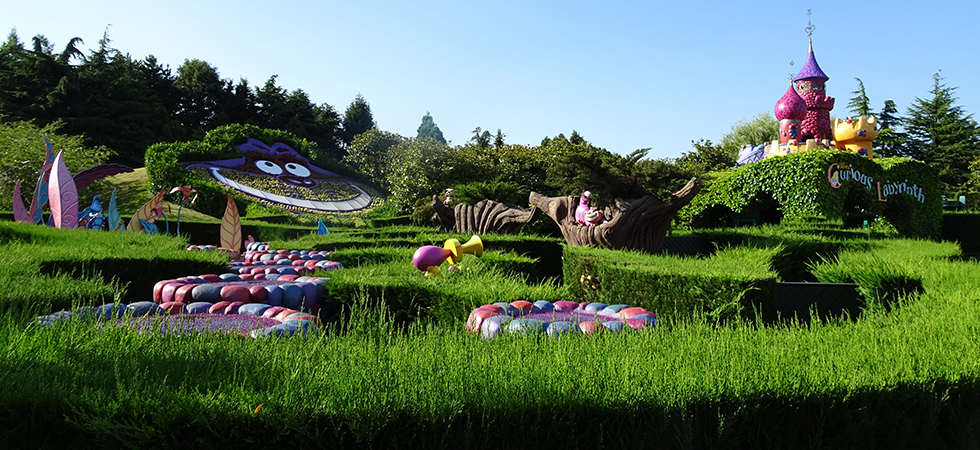 On Disneyland Paris' website you can find a list of attractions appropriate for different age groups. We chose to follow their recommended attractions for toddlers: we started with "It's a small world", went into Alice's maze, waited in the queue for one hour and a half to meet Mickey, rode the train Casey Jr. (from Dumbo), and from then on, we just went around the park trying to look for fun things for all three of us. In Discovery Land there is Videopolis, a great place to take a break. Videopolis has Pixar movies running permanently, fast food to eat, and you can sit and relax for a while.
It was a great day at Disneyland. Our hotel room had a bathtub so all of us enjoyed it after the exhausting experience at the park. The next day, we left the hotel around 10am, had breakfast, and took the RER back to Gare du Nord. We followed good old Dutch tradition and had some sandwiches on the train, and papa and LO spent the three hour ride home to Amsterdam sleeping and me…reading.
So, yes, it is possible to go to Disneyland Paris with a toddler and the pram. We were very strict with our budget but we had nice time and even had lunch and dinner in Disneyland in the fast food places. My final recommendations are to book ahead for the best discounts, identify the rides that can be fun for everyone, and be prepared to walk and stand in the queue for hours. Carry books, toys, food and drink around for those moments, relax any time you can – and enjoy. At the end, our little one couldn't stop laughing and smiling… and talked about Mickey all the way home. It was worth the trip!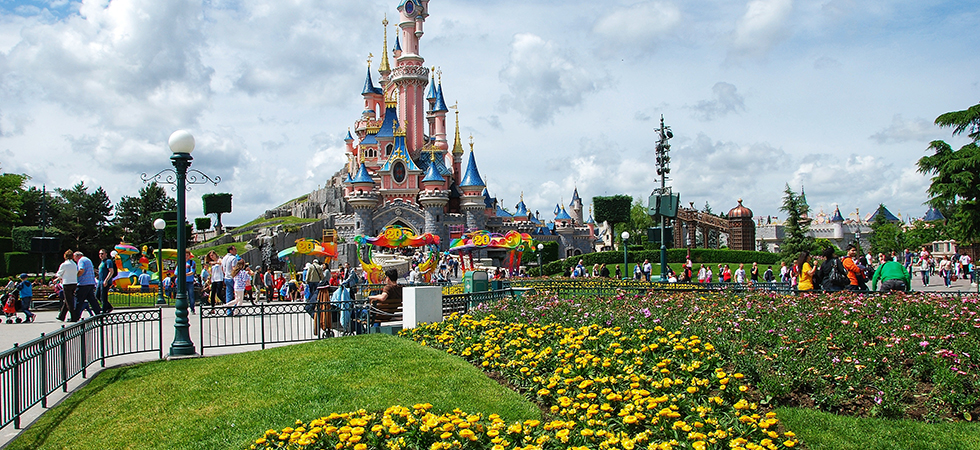 Other tips from Amsterdam Mamas on visiting Disneyland Paris:
Bring along a good quality, long lasting USB battery pack for iPads, cameras, iPhones, tablets. etc. as they will be handy for those long waiting lines.
More snacks. More fruit. More water bottles. (According to some, this is strictly not allowed, but needs must.) Stick the bottles in the hotel room bar fridge to keep the drinks as cold as can be! If you have access to a freezer, even better, especially in the summer time!
While it can be a hassle to drag onto the train and the park a pram/stroller/pushchair, it can be a very handy way to transport the toys, food, extra clothes, umbrellas, bags and wands!
Being accosted by your own children to purchase something eye-poppingly exorbitant at Disneyland that you know will hold their attention for only 2-3 days is unavoidable. But what you can do to prepare for this emotional onslaught and its attendant doe-eyed gazes is to pack a princess/fairy/pirate pack from home. It might be wise to plan a trip to a second-hand shop here or the kringloopwinkel to pick up a wand, crowns, tiaras, fairy wings, eye patch, pirate outfit or princess dress. Presenting little children with the small pack after entering the park might lessen the impending guilt trip later on at the abundant gift shops!
Carefully planning WC visits is a must. If you go with a toddler, chances are they're still in nappies/diapers. If not, ensure that every restaurant and event that you visit ends with a WC visit! One Mamma remembers visiting a theme park with a toilet training child in Australia with a few diapers and a portable, fold out potty that was whipped out ANYTIME her child said she needed to go to the toilet. The sight of a woman whipping out a diaper lined potty, setting it on the ground with child on top is an odd one for sure … but it worked!
Make sure you download the Disneyland Paris app. It will allow you to see real-time information on special right-now-this-second promotions, sightings of princesses and pirates etc.
If your children's age permits, avoid visiting during school holidays, the crowds will be less overwhelming!
Avoid going in the middle of the summer. 70 000 people and 30+ degrees can be very rough on little children (and their harried parents!)
Plan to stay late one night. At 11pm most nights, the fireworks and light show comes on for 15 mins and it is a spectacle that will not disappoint!
Bring good, walking shoes and a hat.
Looking for family-friendly accommodation near Disneyland Paris? Book your stay via booking.com/amsterdammamas and we'll receive a portion of the reservation value. Find the perfect accommodation for your family and support Amsterdam Mamas at the same time!
---
main article banner photo credit: Pixabay
main other image Pixabay
Alice Maze image Pixabay
Castle at night image Pixabay
Disneyland Paris scene image Pixabay
Disneyland Paris Ratatouille image Pixabay