Having visitors over or feeling the urge to tick items off your Amsterdam Bucket List? Don't miss out on all this marvellous city has to offer – recommended by the Amsterdam Mamas community. (Links and items updated Jan 2019.)
Active Mamas
1. Stroll through Vondelpark , Amsterdam's version of NY's Central Park. Yes, there's the many playgrounds, the teahouses, the open-air theatre… but nothing beats feeling the wind in your face and enjoying a leisurely stroll, jog, or bike ride.
2. Ice skate at one of the rinks in wintertime. Join the great national pastime, put on some ice skates and enjoy the wind in your hair.
3. Cycle from Amsterdam to Uitdam, or along the Amstel to Ouderkerk aan de Amstel. Hire a bakfiets or tandem and bring the kids.
4. Get dirty with wadlopen (mudflat hiking). Okay, so this is not in Amsterdam, but is a true Dutch tradition. And don't think this type of hiking isn't hard work.
5. Fancy taking your littlies to a theme park? Giethoorn or Efteling are super interesting car-free villages filled with pretty canals, typical Dutch cottages and flowers aplenty (in spring/summer of course). Giethoorn has tickets that include day-travel from any station within Netherlands plus an hour's boat ride within the pretty Venice of the North. Efteling is a fairytale-themed park, with rides, attractions, gnome villages and is perfect for a two-day visit for you and/or your guests (places to stay area nearby in this whimsical village!).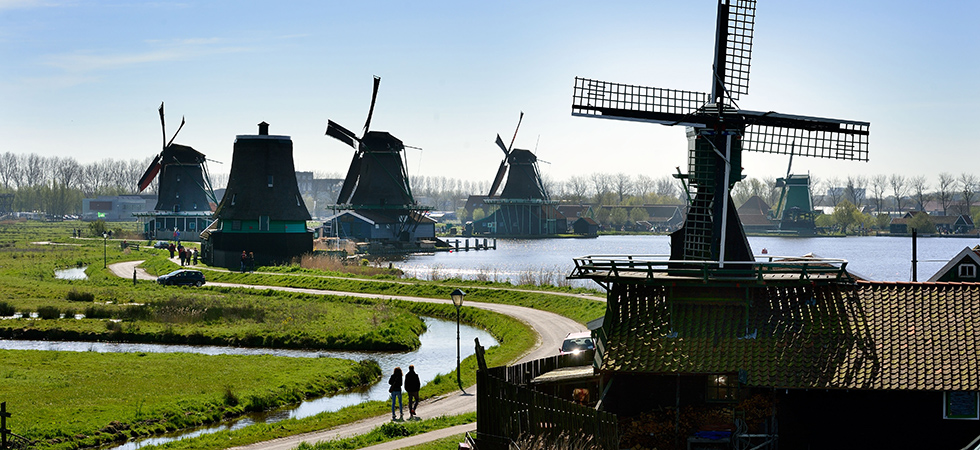 6. Walk amongst cheese museums and striking line of windmills, learn how to make a clog (buy a pair!), have a hot chocolate made from Dutch cocoa, have a poffertjes or better yet, a freshly made stroopwaffel! Some villagers will entertain you in 18-19th century Dutch outfits. All at the Zaanse Schans village, about 30 mins train ride from Centraal Station.
7. Visit one of the oldest castles in Europe; at the Muiderslot Castle. About an hour's drive, this medieval castle gives you a view into the past, complete with a guided tour (which allows you to view many art pieces from famous Dutch painters!).
Fifty Shades Mamas
8. Two euro peepshow in the RLD. (Honestly, I thought that the RLD was a name for a certain venue where you could do this. But, it's short for Red Light District.) For a more intellectual experience, visit the Museum of Prostitution.
Let Loose Mamas
9. Visit a coffeeshop, such as the Tweede Kamer or De Dampkring, and order a (pre-rolled) joint. Like they say, "when in Rome…"
10. See or be seen at the Supperclub. Dress up Big Time in order to get past the "door bitch".
11. Dance at Paradiso, a rock music venue and cultural center. Its nights are always jam-packed with famous and off-the-beaten-track artists from all over the world.
12. Drinks at Cafe Schuim. Schuim means 'foam' (on beer) and this grungy, arty bar is extraordinarily popular with beer-swilling locals – it's packed any time of day or night. While the people-watching can be distracting, it's wise to keep one eye on your belongings.
Spiritual Mamas
13. Pray in the Church de Papegaai. This hidden gem in shopping street the Kalverstreet is also nicknamed "fifteen minutes with God". Across from a McDonalds, you would never believe there is a haven of peace and quiet so nearby.
14. Hide away in Onze Lieve Heer Op Zolder. 'Our Lord in the Attic' is one of the oldest and most remarkable museums in Amsterdam. Behind the characteristic canal-house facade lies a largely original 17th-century home and a complete hidden church. This hidden church 'in the attic' was built during the Reformation, when Catholics were forbidden to hold public services.
15. Escape to the Begijnhof, one of the oldest inner courts in the city of Amsterdam and home to the last wooden house in Amsterdam. A group of historic buildings, mostly private dwellings, centre on it. As the name suggests, it was originally a Béguinage. Today it is also the site of the English Reformed Church. You will not believe the peace and quiet in there, as it is sandwiched in a busy street with trams on one side and the busiest shopping street on the other.
Cultural Mamas
16. Get your art on at Museumplein, where's something for everyone. The Van Gogh Museum hosts the biggest Van Gogh collection in the world. The collection of Dutch art and treasures at Rijksmuseum can keep you busy for days. And the Stedelijk and Moco Museums will satisfy the modern and contemporary art lovers. Try not to spend too much in the gift shops… just saying.
17. Party in a museum on Museumnacht. Every year on the first Saturday of November, most museums are open until 2am, with special events, music, and programs. Get a sitter and indulge yourself.
18. Celebrate the royal birthday. Kingsday (April 27) hosts vrijmarkten (flea markets) and the ones in areas Vondelpark and Watergraafsmeer are the most kiddie-friendly. Note that trams are normally suspended downtown and you will find it close to impossible to get into the city quickly. Kingsnight (April 26) has nothing to do with Kingsday and has become a local excuse-turned-into-tradition to consume alcohol. Lots and lots of it.
19. Stroll through one of the oldest zoos in Europe. A zoo since 1838, Artis has lots to offer all ages.
♦ Winner, Best Event for Families in Amsterdam, Amsterdam Mamas Recommends Awards 2016 ♦
20.
NEMO
Science Museum for the children! Enough said!
Foodie Mamas
21. Lunch and drinks at Grand Cafe Eerste Klas.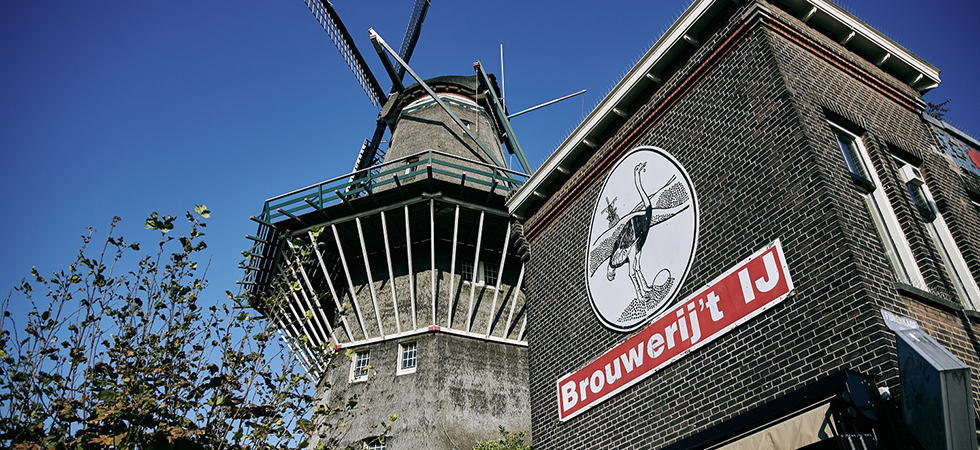 22. Visit the IJ Brewery (the Windmill). Their beer Ijwit (eggwhite, play on words) has been voted best beer in the Netherlands by Dutch TV channel RTL4.
23. Order a portion of bitterballen at a brown cafe.
24. High Tea at the Amstel Hotel.
25. Eat Flemish Fries from a pointy paper bag at the Voetboogsteeg 33.
26. Sample an oliebol, stroopwafel, and zoute haring at the Albert Cuyp Market.
27. Dutch apple pie and whipped cream at The Winkel close to Noordermarkt.
28. Kroket sandwich at De Kwekkenboom or at Van Dobben (the latter one only take cash).
29. Takeaway stamppot at 't Stamppotje.
30. Green pea soup at cafe Waterloo.
31. Poffertjes and pancakes at Pancakes!Amsterdam.
32. High-end cocktails at Dam Square.
33. Moeders for home-cooked Dutch cuisine.
34. Experience a rijst tafel at Tempoe Doeloe.
Shop 'Til They Drop Mamas
35. The picturesque 9 Streets or Negen Straatjes straddle the 17th-century canals and you can spend a day shopping and strolling around. Designer boutiques, vintage stores, lovely lunchrooms, art galleries, and gift shops – the nines are not to be missed.
36. Just off Central Station, the Haarlemmerdijk is ideal for strolling. There is a great diversity of stores, eateries, bars and other nightlife possibilities. Old fashioned amicability from early morning until late in the evening.
37. Bargain hunt at the Noordermarkt. A flea market on Monday mornings and Organic Farmers Market on Saturdays, this part of town is not to be missed. A favorite hangout of Rembrandt van Rijn some 350 years ago too.
38. A lively street market for more than 100 years and on all days but for Sunday, the Albert Cuyp Market has attracted locals and tourists for years. Enjoy and don't forget to visit the shops behind the market stall and definitely keep an eye on your belongings, as unfortunately pickpockets thrive here.
View To A Kill Mamas
39. Skyline watching at BLUE in the Kalvertoren, at La Place Cafe in OBA Library, Skylounge at Double Tree Hilton Hotel, or at Le Ciel Bleu at the Okura Hotel. The first two first options are very much do-able during the day. For the two latter recommendations, me thinks: babies at home, high heels on, flute glass in your hand. Are we getting the picture here?
40. The best way to discover Amsterdam and the benefit from the local habit of leaving the curtains open is a boat tour on the canals. Take a tourist cruise, or rent your own.
41. Take the ferry to Noord. As the ferry is free of charge, there is really no excuse. Go for a coffee at 't Tolhuys and admire the skyline of Amsterdam from the other side of 't IJ.
Tulip-Loving Mamas
42. Every late spring (starting in April) and summer, make sure the Tulip Festival in Amsterdam is something you definitely plan for! The Keukenhof Holland is a popular destination. For a less expensive, DIY option, a 45km (3 hour excluding stops) is the Bicycle Route–Flowers of Amsterdam.
Even if your guests just have a 4-hour layover (or you have a couple of child-free hours) there are plenty of options available. Enjoy!
---
This article was brought to you by recommendations from the Amsterdam Mamas Facebook group and put together by Olga Grant. Updated by the Editorial Team in 2019.
---
Photo credits: Banner image, Pixabay; Tulip park, press image from The Keukenhof Holland; Efteling theme park, press image from Efteling; Zaanse Schans, press image from dezaanseschans.nl; Artis zoo aquarium, press image ARTIS Amsterdam Royal Zoo, Ronald van Weeren; Brouwerij' t IJ photo, press image from Brouwerij' t IJ