Nestled on the Southern bank of the Amsterdam-Rhine canal, which also separates it from Ijburg, Diemen is featured next in the Amsterdam Neighbourhood Guide series. Though an independent town with its own municipality, Diemen is almost a part of the city of Amsterdam and a lovely area to raise a family. Rameen Bilal, mama of two little ones, former team leader of the Amsterdam Mamas Weekend RoundUp shares the joys of living in Diemen.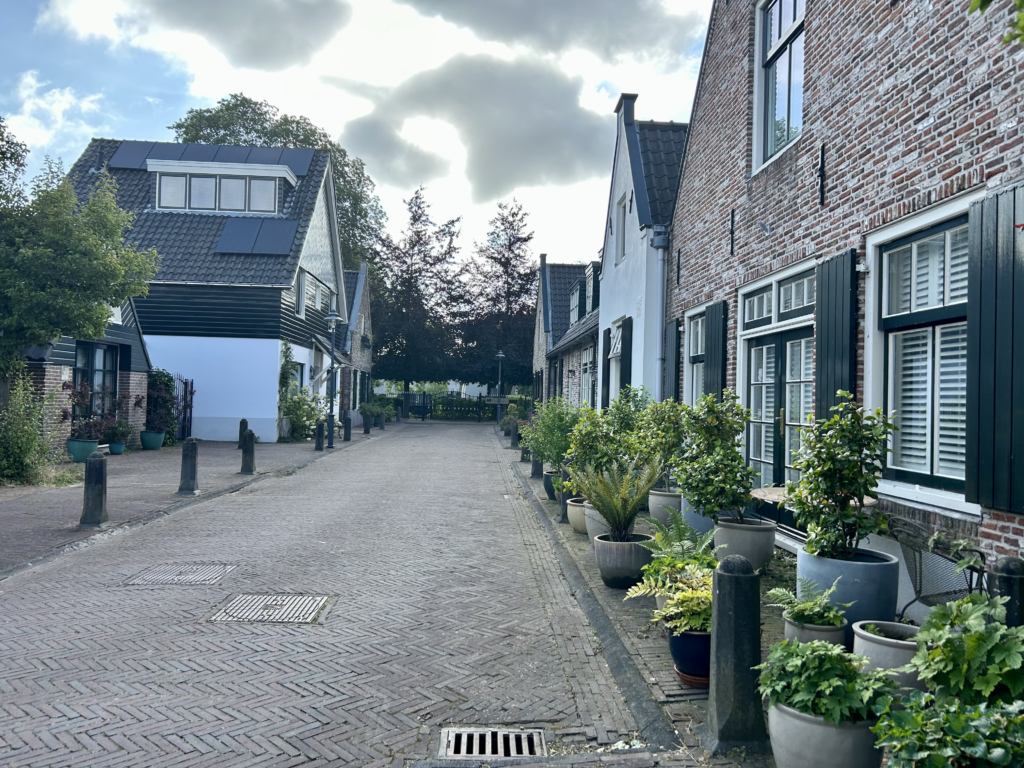 History of Diemen
Diemen is a little slice of paradise, even though its name would suggest otherwise (I couldn't resist sneaking in a bit of wordplay). The gorgeous neo-Romanesque tower of the Sint Petrus Banden kerk (church) is a prominent feature of the municipality and definitely one of the highlights of my walking route across Hartveldseweg, the main road connecting Diemen to the A10. Oud-Diemen in Diemen-Noord is another spectacle to behold. It used to be the centre of Diemen in the past and still contains the characteristic Dutch style gabled houses with painted wooden shutters, some going back to 1774.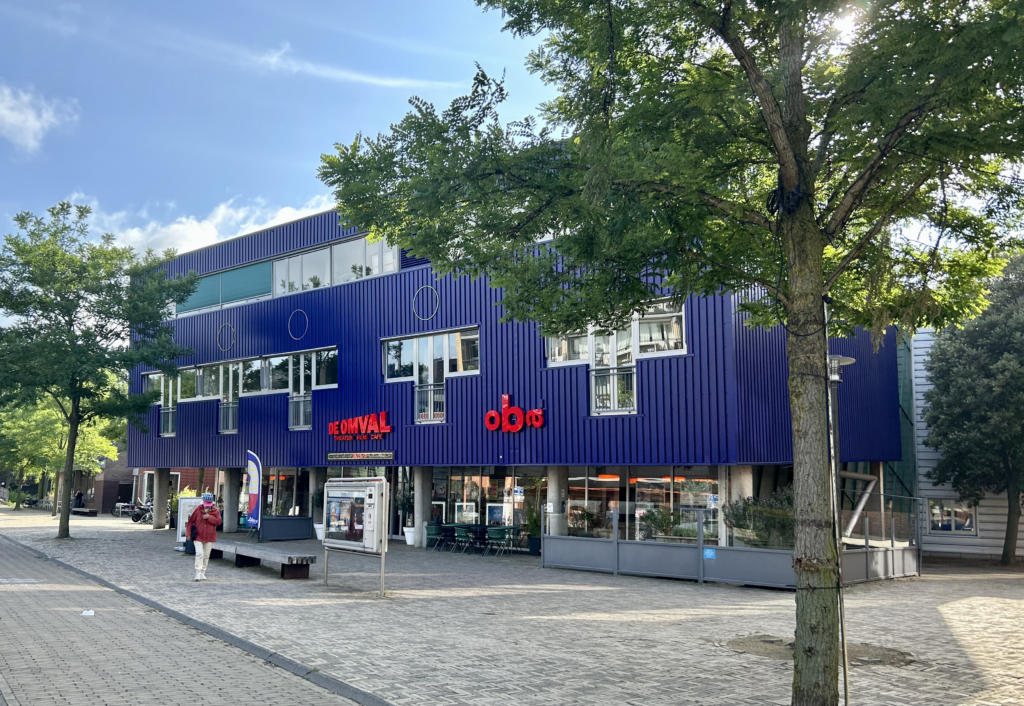 Diemen was originally established as a fishing village along the river Diem, which is where its name comes from. It is also much older than Amsterdam, excavations revealing the first settlers to have arrived in the 11th century. It is a charming town with a bustling centrum complete with its Albert Heijn XL in Diemerplein, the main shopping centre. Diemerplein is surrounded by picturesque red-brick houses, a sun-dappled square on one side which becomes a sprawling terrace in the summer, and a basisschool on the other. The theatre can also be found on this road. The deep blue 'Theater De Omval' building would be hard to miss. It's a little gem, hosting jazz afternoons, serving coffee and drinks in a very charming and spacious café, and of course showing films and performances for all ages. The building is now also home to the OBA (library), newly renovated with a gorgeous interior and a separate reading/ play room for the youngest readers.
Diemen-Zuid is calm and green. The local schools are easily reachable by foot which is perfect for families with primary school-aged children.
– From the Mamas.
Public Transport
The proximity of the municipality to Amsterdam has made it very popular. Tram 19 connects you to Amsterdam Oost and eventually stops at Sloterdijk Station at the end of the line. The Sprinter takes you directly to Amsterdam Central Station in 10 minutes and Schipol Airport in 30. The metro in Diemen-Zuid also connects you to Amsterdam Central Station via Amsterdam Oost, along the Amstel. Bijlmer Arena Station is a 15 minute bus ride away. If you don't have a car, it can feel inconvenient to have to rely on public transport all the time if you aren't better connected. I live in Diemen-Centrum and still feel irked sometimes when I have to walk the ten minutes it takes to get to the nearest tram stop, while pushing a wailing toddler in her stroller. I can imagine someone living further away would feel even less inclined to walk that distance.
Activities and clubs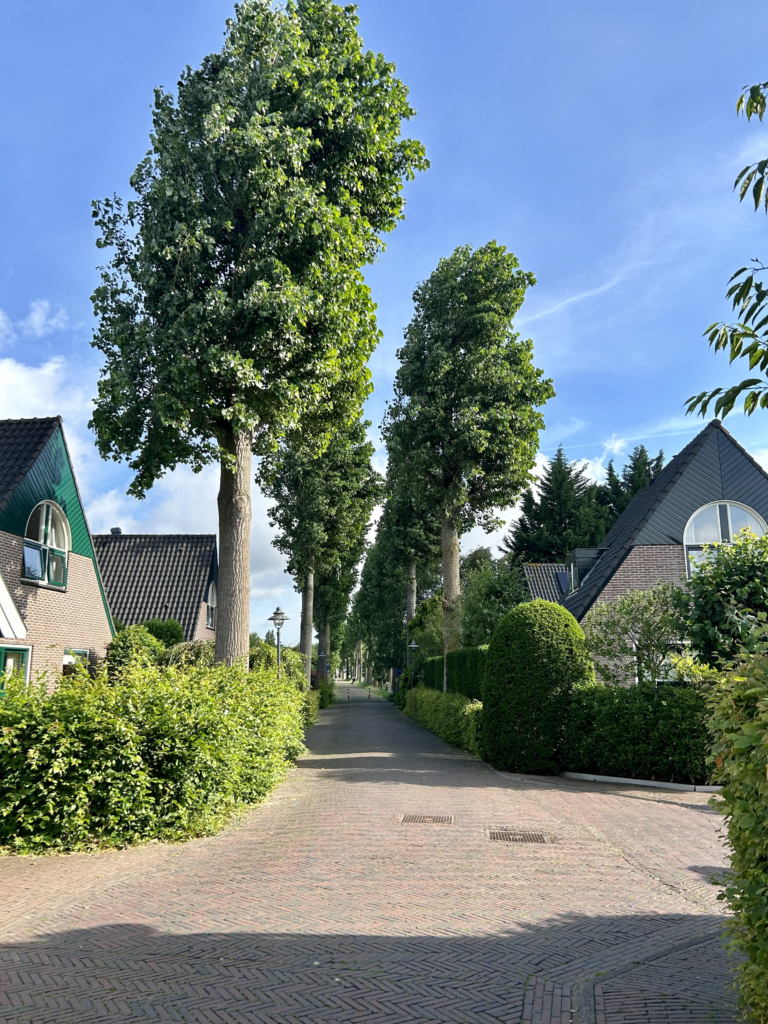 I was pleasantly surprised when I first moved here by the number of activities available for kids of all ages. A free playgroup for 0 to 4 year olds called the spelinloop is offered 3 days a week in Diemen-Centrum, Zuid and Noord. There's another one starting soon in Holland Park. The Muziekschool Diemen is another hot favourite, offering classes for children as young as 8 months old. For children from 8 years old there are also horse-riding lessons at Manege De Eenhoorn. From football to dance classes, there's something for every kid.
Schools
The schools here have generally good reviews, but waiting lists can be very long. The international school, AICS, is a 15 minute bus ride away from Diemen-Centrum. Swimming schools can also have long waiting lists.
Housing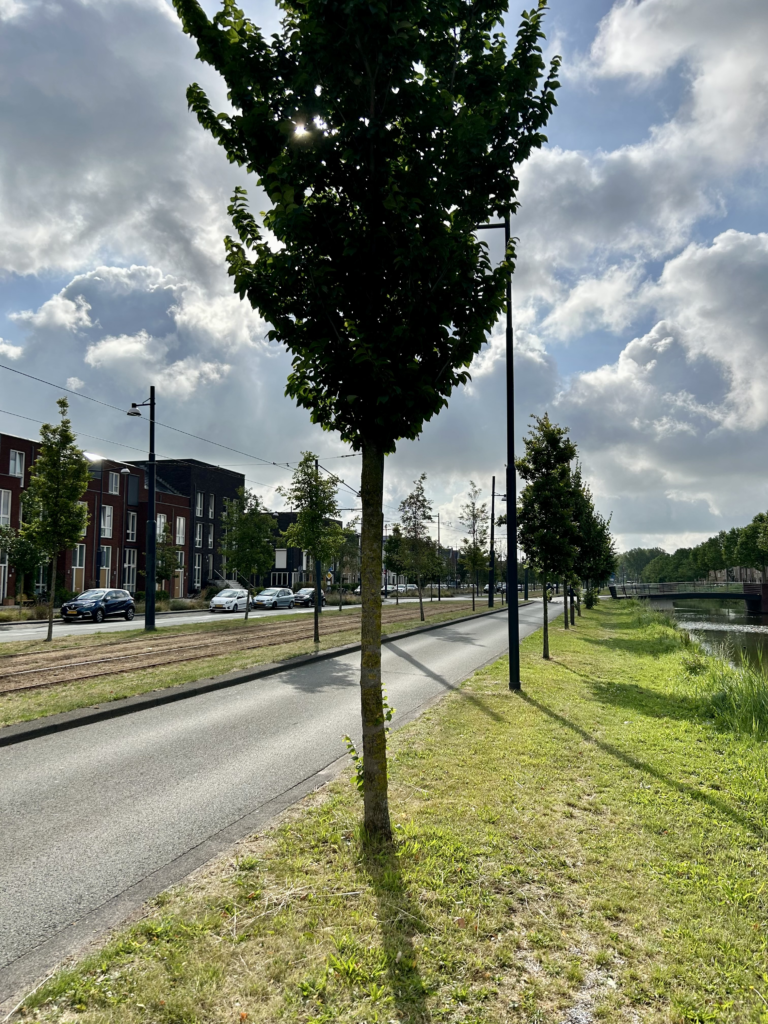 The houses are a mix of the old and the new. Holland Park boasts some of the newest buildings, while the older parts of Diemen have the picturesque houses that, while pretty to look at from the outside, might be fixer-uppers or with low energy efficiency ratings. Information about housing prices and renting can be found on funda.nl.
Parks and other attractions
Diemen boasts a 'nature' playground, De Omloop in Diemen-Noord, which becomes a lively barbecue spot during the summer. Another lush green playground with a zip-line and a dedicated barbecue area has recently been inaugurated in Diemen-Centrum. Diemen-Zuid is dotted with playgrounds, big and small. Holland Park is also not far behind with three lovely playgrounds having recently sprung up. Diemen Sniep even has options for rainy days: Monkey Town and Street Jump. My kids and I are especially fond of visiting the little boerderij or petting zoo located next to the bridge which connects Diemen-Centrum to Sniep. The Diemerbos is also a favourite among both locals and non-locals. 'House of Bird' is located here: a gorgeous eatery with a playground right next to it, the winning combo. The kids can also follow a bird route and get a diploma when they complete the trail. Residents also get to enjoy having a Rataplan in the vicinity. It has a cosy café on the first floor where visitors can enjoy a hard-earned cup of coffee after browsing through the huge thrift store.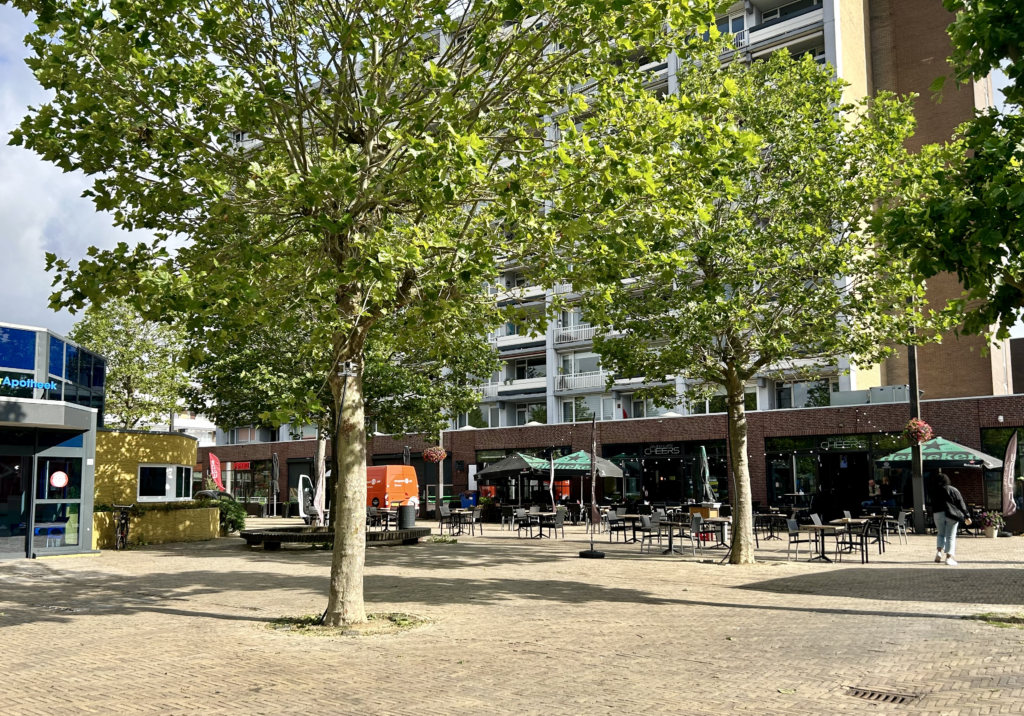 If you're moving from the city (refer to our Amsterdam Neighbourhood Guide series), Diemen might seem a bit too quiet in the beginning. It differs from area to area, naturally. If you are a coffee snob living in Diemen might mean that you'd have to go to Amsterdam to get your fix. However, a new(ish) cafe in Holland Park DSTRCT DZ has reasonable coffee, complete with fancy latte art. Before I bought my coffee machine I took countless trips to Watergraafsmeer just to have a good cappuccino. Thankfully, that's not too far from Diemen. Options for dining out are limited, although a couple of great Italian restaurants are located here. When I first moved to Diemen four years ago, there were hardly any food delivery options. Now, however, takeout options have expanded considerably.
As my family prepares to leave the Netherlands, heading further West, I look back at my time here, in Diemen, and can't help but feel content.
---
For impressions from other parts of the city, check out the other articles from our Amsterdam Neighbourhood Guide Series.
Image Credits: Rameen Bilal, Lucile Hogan
Rameen Bilal is an Amsterdam Mamas Newsletter Editor and a stay-at-home-mama to a toddler and a 5 year old. When not stuck in an endless loop of entertaining and feeding the kids, she can be found reading, writing and drinking dangerously high amounts of coffee.