Next in our Amsterdam Neighbourhood Guide series is Almere. Though not in the city of Amsterdam, Almere is not too far away and has become a very popular destination for families. Many of our Amsterdam Mamas community live in Almere and many more want to know about what it is like.

Almere is a municipality in the province of Flevoland and is part of the Amsterdam Metropolitan Area (MRA). It is divided into Stad, Haven, Poort and Buiten. Almere's location is quite convenient as it's less than a 20 minutes' drive to Amsterdam and it is very well connected to Schiphol, Amsterdam Central and Amsterdam Zuid by intercity NS trains as well as via buses. The great thing about Almere is the varied natural landscapes – Almere has multiple beaches, parks, woodlands and an abundance of waterfronts. Alongside the striking modern architecture and outdoor artworks, Almere Centrum has more than 400 shops, places of cultural interest and cinemas. Overall, Almere, like many other neighbourhoods in the Netherlands, is safe, peaceful and friendly. With rising housing prices in Amsterdam, more and more families who are looking for larger homes and family-friendly areas are moving to Almere due to attractive housing prices.
Housing
Almere is a new city, widely spread city over a polder, surrounded by fascinating places of natural beauty and with modern architecture. The land on which the city sits, the Southern Flevoland polder, was reclaimed from the IJsselmeer from 1959 to 1968. The first house was finished in 1976, and Almere became a municipality in 1984.
Since it is a suburb in Flevoland, Netherlands, the houses tend to be generally bigger than the houses in Amsterdam city while also being more affordable. In general, Almere offers multiple types of housing including connected houses, corner houses, big stand-alone houses along the canal and apartments. You can also expect to get your own parking spot in many houses.
The buildings are relatively new, and the architecture is different to the iconic canal houses in Amsterdam. Streets are larger with plenty of parking spots, and parking in most of Almere is free of charge.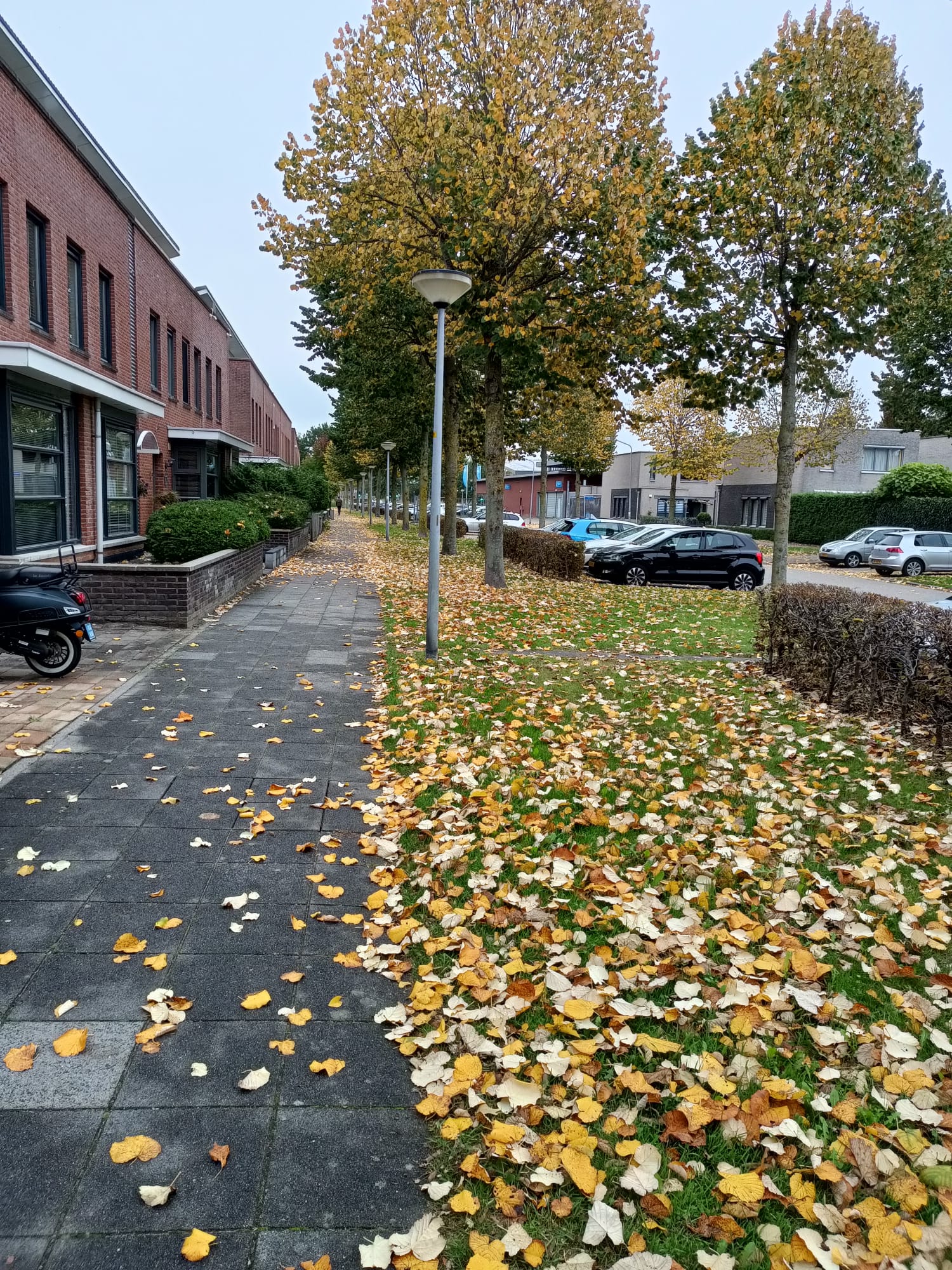 Schooling
Almere is home to two international schools, two universities of applied sciences, 17 secondary schools and almost 100 primary schools. The city has public schools as well as schools that provide lessons based on a particular pedagogical vision or religious conviction. Examples of the former are the Dalton, Montessori or Jena-plan educational systems. There are also schools based on Catholic, Reformed, Protestant, Ecumenical and Islamic principles, along with schools that offer a high standard of special needs education. Here are the international schools in Almere:
In order to accommodate the growth in the number of international students in the Amsterdam Area, Almere is building the International Campus. IPSA and ISA will move into this new building together. It will be built in the new neighbourhood Stadstuinen Poort with capacity for 700 students.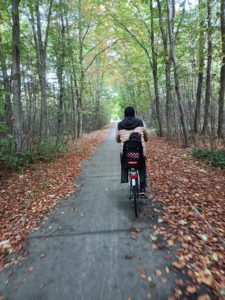 Places of Interest / Family Fun
The Kemphaan estate is located in a wooded area called Almeerderhout. It is a place where you can enjoy hiking, cycling or walking in the midst of wonderful nature, indulge in delicious pancakes, go climbing, visit the city farm, or stay in the luxurious estate accommodation or a camp site on the estate. The estate itself is open to visitors throughout the year, free of charge.
The Oostvaardersplassen is a national park which is host to thousands of geese and waterfowl, alongside Heck cattle, Konik horses, red deer and foxes. Start your walking or bicycle excursion from De Oostvaarders Nature Experience Centre or visit the Ecokar to discover the Oostvaardersplassen together with the guide from Staatsbosbeheer. Spot the animals in their habitat with Stad & Natuur's impressive binoculars available for you to use.  With a bit of luck, you may see the rare white-tailed eagle!
Beaches in Almere
Almere Public Library
At the Almere Public Library you can borrow a book, study in peace or enjoy the youth theatre at the Nieuwe bibliotheek (The New Library) in Almere. With 4 different branches at Stad, Haven, Poort and Buiten, visit the library nearest to you. The library offers free membership to children until the age of 18 years old and an adult membership starts from 18 euros per year. Even non-members can use the library for a quiet place to read, or a cup of tea/coffee. The library regularly organises educational and fun activities for young and old. From free reading sessions for toddlers to youth theatre, workshops and new films every week, there's always something to do! The library offers a Taal café education, explore different career paths and provide consultation on government benefits.
The neighbourhood is quite diverse and is a fair representation of Amsterdam's cosmopolitan nature with plenty of restaurants serving different cuisines, cafes, sports clubs, ethnic grocery shops and few shopping areas.

– From the Mamas.

Daily Life
Play Areas: There are many play parks for each block of houses in Almere–making the neighbourhood not only very green, but also very family friendly.
Grocery stores are scattered across the neighbourhoods of Almere– Albert Heijn, Vomar, Aldi and Jumbo, are larger supermarkets but you also find several specialised stores like India, Surinami, Japanese, Middle Eastern etc. grocery stores as well.
Farmers Market: Almere hosts a weekly Farmers market, every Wednesday & Saturday, at Almere Centrum and every Friday at Almere Stad Centrum from 9am to 4pm. The market carries fresh cheeses, eggs, vegetables and fruits, fresh meat, fish, and the freshly, hand-made Dutch stroopwafels!
Shopping: You can find a wide variety of shopping stores at Almere centrum as well as Almere Stad. Explore the furniture shopping centre Doemere in Almere Buiten with stores like Swiss Sense, Leen Bakker, etc.
Sports
If you want to get active in Almere, you can choose from many indoor and outdoor sports facilities. Almere's sports fields are spread over seven sports parks. In addition, there is a Top Sports Centre, six sports halls, eleven sports halls, gymnasiums, a dojo and three swimming pools. You can choose from a variety of sports including swimming, skateboarding, tennis, basketball, football and more. Explore the Sport en Cultuur website to learn more about various sport activities around Almere for both young children and adults.
Learning Dutch
BC "Before Corona!" most of the Dutch classes in Almere used to be in person, now you more easily find Dutch courses online. However, if you are looking for an in person experience you can always visit the Almere public library for their weekly coffee time to practice your Dutch speaking skills. Registration at the public library is free of charge for children and it costs a small amount for adults. For in person classes you can join Suitcase Talen, Taalbureau Symbol or De taal Brigade.
It's green, safe and houses are lovely and of a good size.

– From the Mamas.
Kids-friendly activities
Almere government places a special focus on developing the culture and focusing on the overall development of children. Hence, there are multiple activities and initiatives around the city, many subsidised by the government. Here, I list a few of them:
Kleur in Cultuur offer a range of activities for children between the age of 4 to 14 years. From fashion workshops to theatre, singing, dancing, visual arts and music, they have it all! The cost of the activities ranges from free workshops to a few euros per session.
Mamacafe: JGZ Almere regularly organises Mamacafe for young mothers to connect with other mothers in the area. They regularly host workshops around variety of topics including breastfeeding, independent play, massage for babies, potty training and more which are completely free of cost!
Droomspeelbus: The droomspeelbus organises different activities for multiple age groups. You can expose your kids to different activities like balancing, walking, rolling, climbing, etc. with gym classes or inspire them to try new sports like hockey or stake-boarding with free after school lessons.
Kunstlinie Theatre: Kunstlinie theatre often hosts kid-friendly theatres and musicals for kids of all age groups. Join a Nijntje or Winnie the pooh musical, watch a youth theatre, explore an art installation or join a theatre workshop, Kunstlinie offers it all throughout the year!
Kermis in Almere: All through the year, you can find different fairs at different locations in Almere. Enjoy the summer fair, join an Indian food festival or explore the Halloween feest at Almere centrum depending on what you like the most!
Boerderij: Do your kids enjoy playing with the farm animals? Visit one of the 6 kids-friendly boerderij (farms) in Almere including Den Uylpark and de Beestenbende.
For impressions from other parts of the city, check out the other articles from our Amsterdam Neighbourhood Guide Series.
Image Credits: Nafisa Lokhandwala Bhaiali
Sneha Mittal works as Senior Marketing Manager for the Enterprise Informatics business at Philips and is a proud mother of 2 beautiful daughters. She is a blogger in her free time and often writes on her blog Mr & Mrs Sachdeva. She enjoys meeting new people and spending her free time playing with her kids. She is an avid book reader and enjoys dancing, singing, and theatre as time permits. She loves learning new things and enjoys exploring new culinary experiences with her family.