The next in the Sustainable Series with Amsterdam Mamas is a look at how we holiday.
The months of July and August—and in some cases September—are prime holiday periods with scores of people travelling to holiday destinations the world over.  Close your eyes and think about your dream holiday destination. I bet you see yourself surrounded by lush green forests or relaxing in a cabin on a mountain or lying on the beach with a refreshing drink in your hand. Sounds heavenly, doesn't it?
While we all enjoy going to our favourite destinations, do we truly consider the environmental and social impact of our travel habits?
Cost of Tourism
Last year while preparing for our much-anticipated trip to Santorini, I started thinking about the real cost of tourism to such dream-destinations. The sheer number of tourists visiting, whether for overnight stays or day visits, generate an incredible amount of waste, and can cause strain on local resources which may, for instance, cause water shortages.
While we enjoy going to our favourite destinations, how many of us stop to think about the environmental cost of such travel?
Tourism is indeed an essential source of income for the locals, but at what cost?  In a bid to conserve the local coral reefs, the picturesque Maya Bay on Phi Phi island in Thailand is closed till 2021.  A stretch of Bali in Indonesia was declared a "garbage emergency" when a diver's film about swimming around plastic went viral. These are just two of many stories emerging to illustrate the ugly side of excessive tourism. So, as much as I love to travel, I ask myself, what can I do to change this destructive course?
Travel Carbon Footprint
Mode of Transport
I find carbon footprint calculators confusing, and I know most of us aren't inclined to do the math all the time. But do consider this simplified take on CO2 emissions.
Air travel has the most significant carbon footprint but is often the most viable choice due to time, distance and budget constraints.  The alternative to flying is to travel by train. It may be more time consuming, but in most cases, has a lower carbon footprint and can be quite fun and relaxing. Many of us also choose to drive, and if we can make this journey in an electric or hybrid car, we cut down significantly on emissions. Unfortunately, these green cars are not yet the norm due to their cost and lack of infrastructure like regular charging points.  However, the flipside to this argument is that since flights and trains carry a lot more passengers than a fossil-fuel-powered car, the carbon emission per person is much less.

Sustainable Choices
Once at our destination, whether it be a hotel, a hostel, a holiday home, a campsite or bed and breakfast, I always try to think of ways to enjoy our stay in a more sustainable and eco-friendly way.
Enjoying the luxury of a 5-star hotel is fun, I cannot argue that, but these rank low on sustainability because their priority is guest comfort and high standards of service. No matter how many times we reuse our bath towels or refuse 'housekeeping', running a luxury hotel equals waste and pollution; 24-hour air conditioning, immense amounts of laundry, excessive food production and waste and tonnes of plastic generated through single-use toiletries.
When I plan a  holiday in the Netherlands or even Germany, Belgium or France, I opt for rail travel. It's cost-effective, low on carbon footprint and fun! I try and use public transport as far as possible when I've reached my destination,  instead of renting a car. If travelling by air, I try to pack light.    The heavier the load an aircraft is carrying, the more fuel it will need to make the journey. Same goes if you plan to drive. More weight equals more fuel used. I also look for flights on green and eco-friendly airlines where possible.
When looking for a place to stay,  comfort, cleanliness and location, as well as budget, are the obvious considerations. I also try to book a locally-run bed and breakfast, hotel or accommodation provider. It's usually a cosy, homely stay, I support the local economy and I leave a smaller carbon footprint.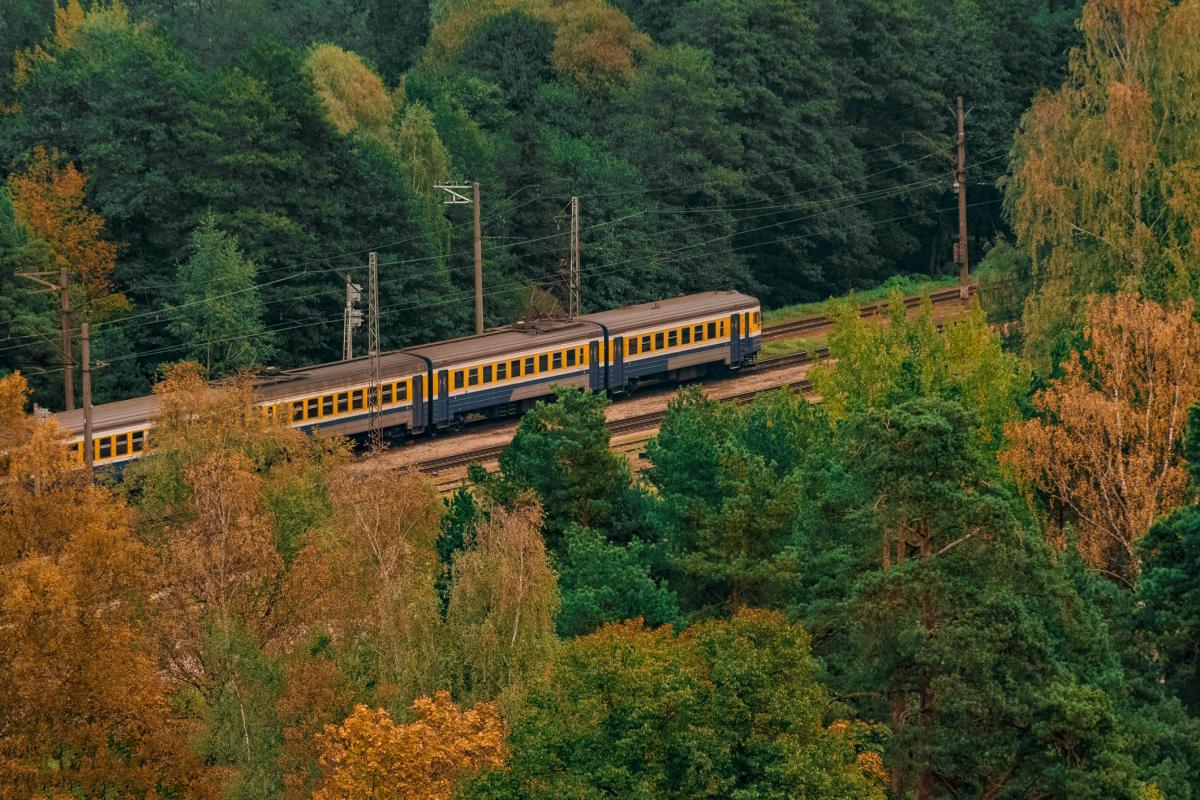 Destination Netherlands
The Conscious Hotel chain successfully combines luxury with sustainability and is Green Key Gold certified. These hotels only use LED lights, are powered by renewable resources and the tables in the rooms are made from recycled coffee cup holders.
The Amsterdam Farm Lodge is a new option for a "staycation" if you live in Amsterdam, or as a recommendation for out of town guests. They have 7 spacious apartments (6-8 people each) on the grounds of an urban farming project. No cars, a natural playground, pancake restaurant, and free-roaming farm animals!
Another Green Key Gold certified hotel group is the Mecure Hotel (part of Accor Hotels). It has a strong recycling policy, make an effort to reduce their CO2 emissions and only use local produce.
A few other Amsterdam based sustainable hotels are the Jakarta Hotel, the Element Hotel and the QO.
The Court Garden Hotel in the Hague is the first eco-designed hotel in the Netherlands.  It has a green picking garden and a polderdak (water storage system) and won the GAIA Green Award.
The Gingerbread Huis in Lieren is only an hour's drive from Amsterdam and a destination in itself.
With 22 locations across the Netherlands, Stayokay Hostels offer a combination of sustainable and low-cost boarding.
The Natuurhuisje offers more than eight thousand cabins and rooms to rent, across Europe.  Its located in beautiful natural environments.  They plant a tree in locations where flora and fauna are damaged, with every booking made.
I also like to use travel providers such as Book it Green and Book Different to help me plan a green and sustainable vacation no matter where I go!
Destination Europe
Looking to travel to another country in Europe?  EDEN (European Destinations of Excellence Network) offers many options and these are only a few suggestions, which I am keen to explore.
Durbuy, Belgium is home to cobbled streets, stone houses, and lush green forests and meadows.
Naturpark Flusslandschaft, Peenatal in Germany, boasts an Ice Age river landscape. The Peene Valley is 10,000 years old and home to white-tailed eagles and beavers.
Tervete Nature Park in Latvia is the largest fairytale park in northern Europe and covers 1200 hectares of forested hills full of stories and magic.
"I am only one, but I am one. I cannot do everything, but I can do something. And I will not let what I cannot do interfere with what I can do". – Edward Everett Hale
No matter what our dream vacation looks like or where we travel to, we will inevitably leave a carbon footprint. We even do it at home, going about our regular lives, but I now know I can minimise my carbon footprint by following these top green travel tips:
Travel to nearby destinations.
Choose the most carbon-efficient mode of transport.
Pack light.
Stay at a locally owned hotel or accommodation.
Carry own supply of toiletries.
Use only reusable water bottles.
Buy local and handmade souvenirs.
Respect the local culture and support the local economy.
These seemingly small, simple things can make a huge difference. Happy travels!
---
Photo credit:
Main banner is a composite of images from Freepik, designed by Audrey Coggins
Hotel toiletries image by Pixabay
Other images: Freepik
Amrita Suri, a regular contributor to our Sustainable Living Series, is a freelance writer with a passion for sustainable living, animal rights, and reading.