Get ready for Vikings, palaces, sunken ships, storyland delights and plenty of green space! Tea Gudek Snajdar explored Sweden's capital city and has lots of helpful tips to share about this very family-friendly city by the sea.
Stockholm, Sweden's largest city and the self-proclaimed capital of Scandinavia, is widely regarded as one of Europe's prettiest and greenest cities. Its unique location on 14 different islands makes it integrally connected with the surrounding sea; and its many parks, museums, and creative activities make it very child friendly and a perfect place for families to explore and relax.
See and do
Vasa Museum The Vasa Museum is one of the most famous museums in Stockholm. It's home to the 17th century ship that sunk on its maiden voyage,ska just in front of Stockholm's harbor. It's perfectly preserved and well presented so it can be explored from all its angles: historical, archeological and nautical.
Junibacken It is difficult to overstate the unique delight that is Junibacken; a visit here is an absolute must. Inspired by the stories of beloved children's author Astrid Lindgren, creator of the Pippi Longstocking series of books, Junibacken is a veritable wonderland of activities that make children's books come alive. Imagine a ride in a Story Train during which you soar above a model of Stockholm and face a terrifying dragon; it is like being in a genuine fairytale!
Tivoli Garden An amusement park with one of the best views of Stockholm, its retro style is straight from a 1950's Hollywood movie. It's definitely a cool place to go with older kids.
Skansen The oldest open air museum in the world is home to a recreated 19th century Swedish village with actors dressed in period costume explaining the customs, professions and ways of life from that time. It also has a small zoo where you can learn about Swedish wildlife.
Royal Palace Stockholm has a beautiful Royal Palace, the official residence of the King Carl XVI Gustaf and Queen Silvia. You can watch the changing of guards on the outside or go inside and learn about the history of the Swedish Royal Family and savour the glamour and luxury of its 600 rooms.
Subway stations It is said that Stockholm's subway stations is home to the world's longest art exhibit. More than 100kms long, the walls of the subway are covered with sculptures, mosaics, paintings, installations, engravings and reliefs by over 150 artists.
Play
Look for the Vikings! During the Middle Ages, Sweden was 'home sweet home' to those terrifying warriors, the Vikings. Even today, they can be found all over Stockholm! There is an old stone with a Viking drawing on it (a Runestone) built in one of the houses in the Old Town (Gamla Stan) (see note below). You can also see some of their clothes, jewelry and weapons in the Historiska Museum; in the summer this museum has a Viking village in their courtyard where children can play and participate in different activities. Or, you can go to the interactive, newly opened Vikingaliv Museum, completely dedicated to Sweden's former occupants.
Note: The old historical centre of Stockholm is very beautiful but also very tricky with a stroller due to the cobbled streets. When taking a guided walk there, it is sometimes necessary to carry the stroller.
Djurgården Island With 22 museums, it is no wonder Djurgården Island is known as 'Museum Island', but it is also known as 'Green Island'. Its parks and open spaces are perfect for running around and playing with the many cute ducks living there. You can get there by tram or by ferry and it's very close to the city centre.
NK Department Store The most famous Stockholm department store has one whole floor completely dedicated to kids! There are fabulous clothes and toys and a small children's playground with wooden trains and a model of Stockholm.
KungsträdgårdenThe 'King's Garden' is a large green area located right in the city centre. A perfect place for playing and running in between sightseeing.
Eat
Finding a family-friendly place to eat is not a problem. Stockholm's restaurants generally have children's menus and serve food that is fresh, healthy, and really delicious. Most offer high chairs, although be aware that changing stations can be a little harder to come by.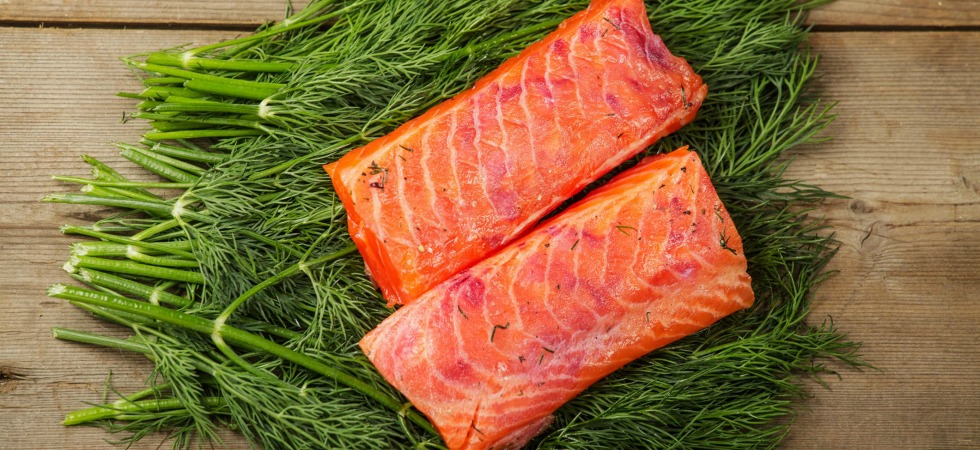 Meat balls Swedish Meatballs (köttbullar) are a truly scrumptious preparation of tender meat, cooked and served in a delicious sauce containing fresh cucumbers and ligonberries. Many restaurants have smaller portions for kids, so it's definitely something to look for when in Stockholm.
Seafood It is not surprising that seafood is a staple of Scandinavian cuisine and, indeed, it is highly prevalent on Stockholm's menus. Salmon is a specialty and there is a seemingly endless variety of smoked and cured salmon to feast upon.
Fika time Swedes have a lovely concept of having a 'fika time' in the afternoon: a time for some cake and a cup of coffee. You'll find tasty cakes in many cozy cafes, so why not do as the locals do and go fika every day? The little ones will love it too!
Public transport
Public transport is reliable and quite easy to navigate in Stockholm. You can buy 24-hour tickets that cost around €12 each. Public transport is free for children up to 6 years and Metro entrances have elevators and wider gates for strollers.
Ferries are an integral part of public transport, too! Tip: Take one from Gamla Stan to the Museum Island instead of taking a tram – kids of all ages will love it!
Looking for family-friendly accommodation in Berlin? Consider booking your stay via booking.com/amsterdammamas. Find the perfect accommodation for your family while supporting Amsterdam Mamas at the same time!
---
Photo credit: Tea Gudek Snajdar
Tea Gudek Snajdar is a travel blogger, museum docent and a mum of an adventurous little boy. You can read more of her traveling tips and ideas on Tea's blog, Culturetourist.com.