Rome! Bursting with artistic and architectural treasures, lively crowds, and amazing food, it never fails to draw you in and make you feel at home. Our Quick Guide will help make The Eternal City fun for the whole family – no matter what their age!
Anotole Broyard, an American Writer stated that "Rome was a poem pressed into service as a city." If these photos are true, then you can certainly understand why. There is so much to see and experience in this ancient city.
Make sure you have good walking shoes, bottles of water, a good camera and good facial muscles for the open-mouthed gawks at the sights! Book in advance wherever you can as Rome is packed all year round! But beware: Please ignore the touts (people selling scalped tickets) hanging around all the main sights and watch out for pickpockets.
Top 5 Things to Do and See with Kids
La Bocca della Verità: Start off the vacation by giving the kids some historical goosebumps! While they may not have seen Roman Holiday or know who Audrey Hepburn was, the "Mouth of Truth" at the Basilica of Saint Mary is the scariest truth game ever.
Trevi Fountain: Best viewed in the evening when it's lit up, this magnificent fountain depicting Triton in his chariot taming the waters is a popular local family hangout and for good reason – it's the largest Baroque fountain in Rome (26 metres high and 49 metres wide!) and you can go right to the edge of the waters! Also check out the entertaining drinking fountain (can you find it?) and don't forget to drop in a penny!
The Spanish Steps: How fast can you run up the steps? The steep slope with 135 steps is a great spot to start a walk in the heart of Ancient Rome.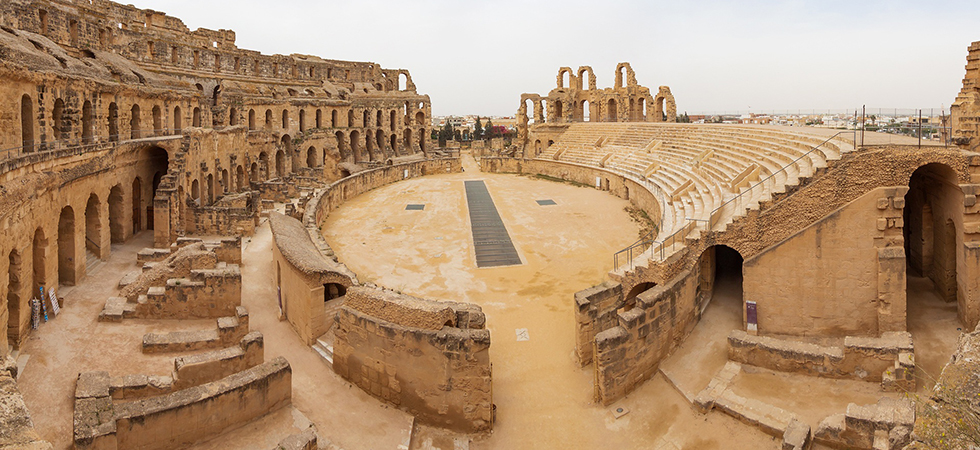 Circus Maximus: This ancient chariot-racing stadium now converted to a public park is a great picnic spot where the kids can hold their own races! Here's a great Youtube animation of what it would have looked like.
Villa Borghese: This large public park is located just outside the cityand has some great kid-friendly amusements including a zoo, a train, and a small children's bookstore with a play area for younger kids. The Galleria Borghese is a good idea for older kids, with its beautiful statuary by Bernini and other works by Caravaggio, Raphael and Titian.
Touring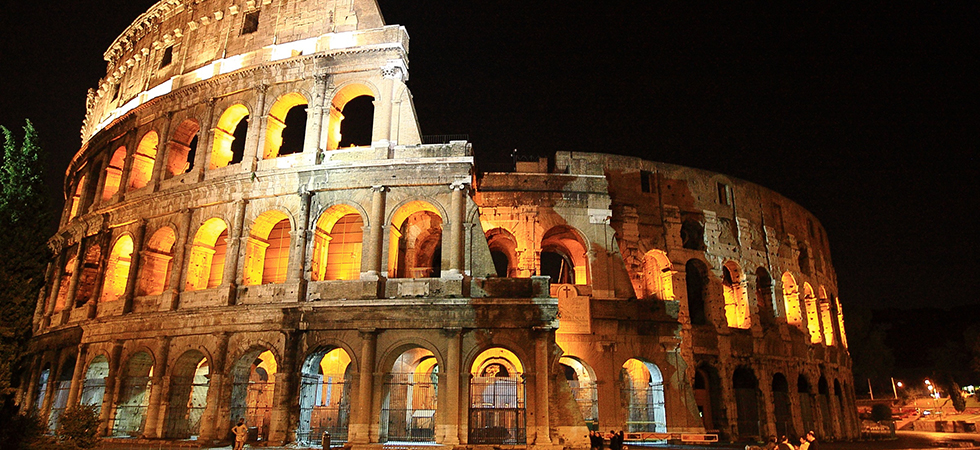 The Colosseum and the Roman Forum: these iconic ruins are superb at revealing how Ancient Rome operated politically and culturally. They are simply magnificent and selfie-takers will be thrilled with those backgrounds!
The Pantheon: a perfect, cool parking spot during the hot mid-day, the size of the Pantheon will awe everyone.
St. Peter's Basilica and the Vatican Museums: Vatican City is a quick bus ride from the centre of Rome and is one of the greatest repositories of Renaissance art and architecture in Europe. Start by climbing up to the Cupola in St. Peter's for a view from Heaven. The Vatican Museums are a must-visit for the art, in particular the Sistine Chapel, with its famous ceiling frescoes by Michaelangelo, the Raphael rooms, and the Map room. An additional attraction is that it has loads of room for the kids to run around!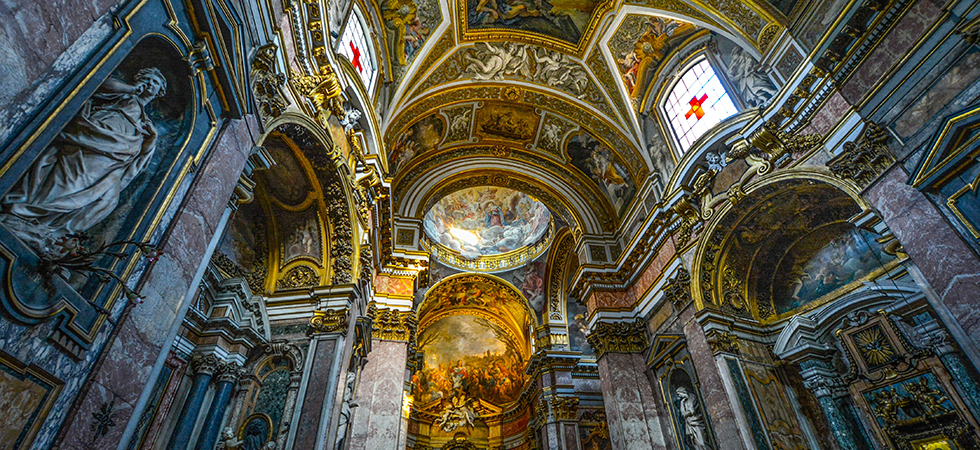 Churches: Some of the best art in Rome is in the churches. Check out Santa Maria del Popolo to see two incredible Caravaggios and Santa Maria in Trastevere for its jaw-dropping mosaics. But don't miss the tiny little local churches either – they are almost always hiding a little gem or two.
Fountains and Piazzas: Rome has more fountains and piazzas than it knows what to do with, and each is more beautiful than the other. The car-free piazzas are also perfect for breaks.
Children museums: Explora & Technotown: An interactive children's museum with a ground floor built to child scale, Explora lets younger kids play "grown up" in a variety of different settings, such as a post office, grocery store, bank, and TV studio. Technotown is great for older kids; it features interactive science-based adventures, including a time machine that takes visitors back to Ancient Rome!
Eating
Italian cuisine is beloved all over the world and for good reason. It is difficult to go wrong wherever you choose to eat, but do try some of the local specialties – buon appetito!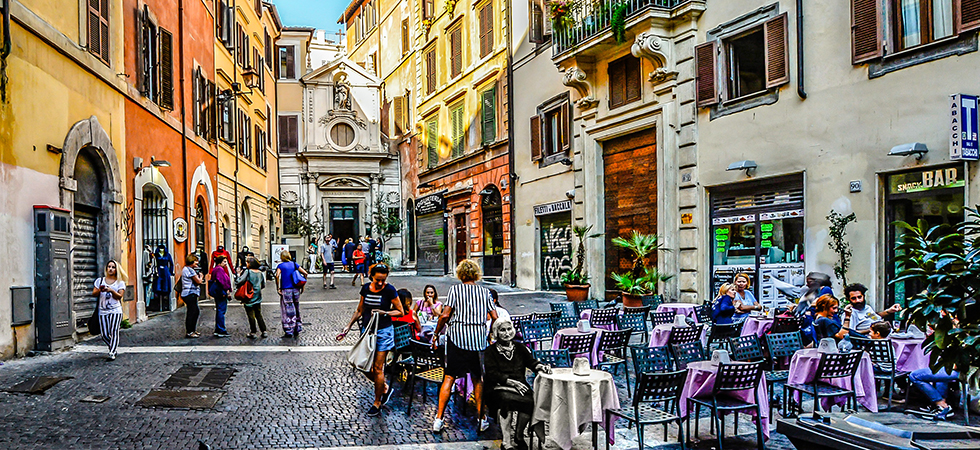 Campo de' Fiori: This is where Rome hangs out, with both elegant restaurants, bustling cafes and tiny bakeries selling little cakes.
Ice cream: What more needs to be said? Try Il Gelato di San Crispino with its famous honey gelato or Gelateria Alberto Pica with its Italian-style rice pudding. Pascucci near Largo di Torre Argentina is where you'll find frullati, Italian-style milkshakes!
Pizza: the Roman pizza is paper thin, with an almost charred crust and there are more varieties than you can imagine. Don't forget to try the fritti (fried starters), which include delicacies like supplì (the roman rice ball snack) and fillets of baccalà (salt cod).
Regional specialities: try some of the famous local specials such as fiori di zucca (stuffed zucchini flowers), fried artichoke (we loved it at Nonna Betta in the Jewish quarter) and Cacio a Pepe (Spaghetti with Black Pepper), preferably at Da Felice in Trastavere (needs reservation).
Coffee: Don't forget to stop for a coffee at Sant'Eustachio in Piazza Sant'Eustachio, a local institution.
Getting Around
Most of the Roman sights can be walked to from the Centre, so a stroller is a good idea for tired kids. However, the sights themselves are not always stroller-friendly (as we learnt after lugging a baby and a stroller up and down the Vatican's endless stairs), so packing an umbrella stroller and a carrier is highly recommended.
I would highly recommend refraining from driving while in Rome. Roman drivers appear to have a unique vision of road rules (and I come from Delhi!), which can be difficult for newcomers to understand. Stay on foot and stay safe!
There is a Hop-on/Hop-off bus (red bus #110), starting from Tremini station, which is a good for seeing the main sights quickly and easily, particularly with tired kids.
A pedicab ride is another fun way to see the city. However, the jangling over the cobblestone streets in Historic Rome is likely to scramble the brains and organs for some time!
We found Rick Steves' free audio guide tour of the main sights of Rome invaluable. It's easy to download to the phone and can be used offline.
Looking for family-friendly accommodation in Rome? Book your stay via booking.com/amsterdammamas and we'll receive a portion of the reservation value. Find the perfect accommodation for your family and support Amsterdam Mamas at the same time!
---
Photo credits:
Banner image from Pixabay
Trevi fountain image from Pixabay
Circus Maximus image from Pixabay
Colloseum image from Pixabay
Internal church dome image from Pixabay
Cafe at a piazza image from Pixabay
Tanaya has been a diamond trader, a commodities broker, a teacher and an antiques restorer and now mostly tries to stop a food-obsessed toddler and a plastic-crazy dog from destroying the world.