What could be more romantic than Paris with kids? Errr, well, bring the kids and fall in love with Paris in an entirely new way. Our Quick Guide to Paris with kids shows you how.
Climb
Tour Eiffel: It really does live up the hype. To avoid the long lines, buy tickets online (far, far) in advance. Without pre-purchased tickets, go first thing in the morning when the kids are fresh and lines are short(er). Apart from climbing, or riding, up the tower, you can relax and have a nice picnic on the grass in the Parc du Champs de Mars. There are playgrounds, but people-watching and just enjoying Paris is the best here. During the Summer months, be sure to come back at night to see the tower twinkle with lights at the start of every hour.
Notre Dame: See the Gargoyles up close while climbing the 387 twisting steps to the top of the south bell tower. There is no elevator, so carefully consider the ages and ability of your children. Down below, look for the bronze star on the ground in front of the cathedral marking the exact center of Paris. Lure your children inside the cathedral by promising to light a candle for Quasimodo, and while waiting in line, point out the decapitated statue of St. Denis above the doors, holding his head in his hands. Kids will either be enthralled or scarred for life. Either way, finish your visit with some downtime at the play area directly behind the cathedral. Entrance to the cathedral is free, but adults need to pay to climb the tower.
Sacré Coeur: It's a short trek out to this striking basilica on a hill overlooking Paris. First, ride the carousel at Square Louise Michel, then catch the funicular to the top and take in the view. After a quick peek inside the dome (note the contrast to Notre Dame) walk around the corner to the touristy-but-charming Place de Tertre to watch the many artists at work.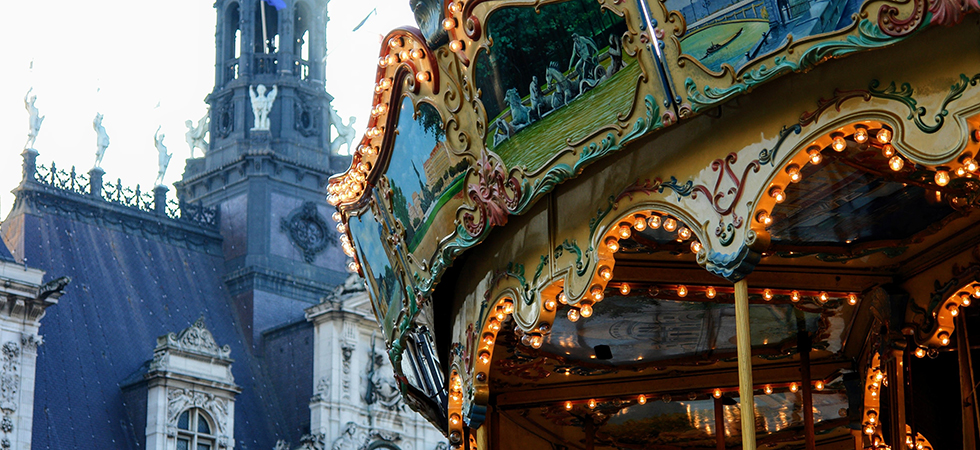 Do and See
Carousels There are lovely old-fashioned carousels all over Paris. Set a goal to ride as many as you can.
The River Seine A boat ride on the Sein offers a different view of Paris, as well as a break for little legs (and adult legs too). In the Summer, the banks of the Sein are transformed into artificial beaches via truckloads of sand. Though swimming in the river is not allowed or recommended, the snack shops, lounge chairs, and play areas make it a perfect way to pass the time while the kids play.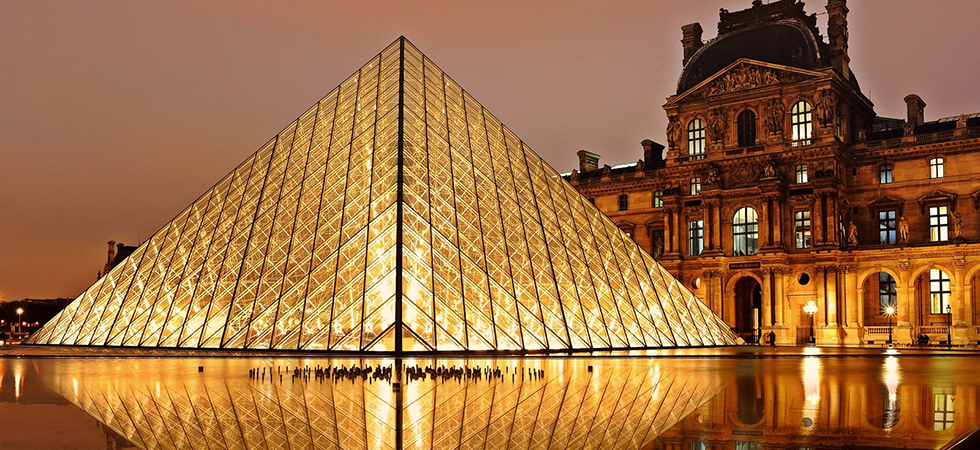 Louvre: Most would say that a trip to Paris isn't complete without visiting the Louvre, but most kids would probably disagree – I suggest finding a kids' club to occupy them for a few hours! We won't judge you either way, but for those who want to brave it out, consider the following tips: avoid lines by purchasing tickets in advance, strategically study the floor plan for a targeted visit, prepare your children beforehand, consider a private guided tour, and set a time limit (then go back later by yourself).
Catacombs of Paris Older children and teens might love wandering through the underground catacombs of Paris, a creepy and bizarre antidote to high culture and fine art. Be prepared for stacks and stacks of bones and lots of walking.
Cité des Enfants Within the Parc de la Villette you will find the best children's museum ever. The Cité des Enfants presents a lot of attractions, combining science and leisure activities with exhibitions, a multimedia library, lectures and forums, and cultural outreach. Buy tickets ahead to save time.
The Kapla Centre offers workshops for kids from four years. To start the workshop, the kids first enter the paradise (a room filled with Kapla) and destroy what the previous group built. Together with an animator, the group then decides what they would like to build and after 1.5 hours they present it to their parents. Incredible results!
Play
Jardin des Tuileries: Central and a great place to bring the kids to after you've visited Le Louvre. There are swings and trampolines, and a big fountain in the middle where you can rent a model sailboat for the kids. In the summer time, there is a little carnival with a Ferris wheel that offers thrilling views over Paris.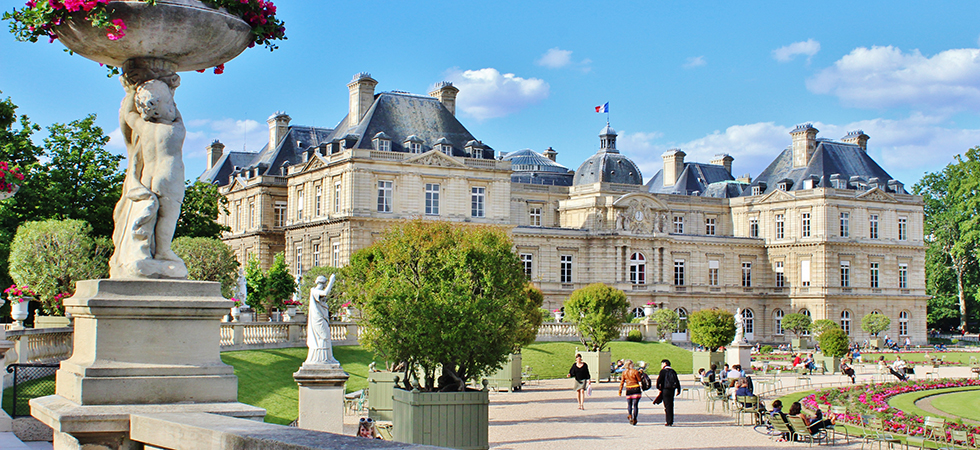 Jardin du Luxembourg: The most beautiful park and heaven for the whole family. Ponies, swings, a big playground for all ages, puppet theatre, cafés, fountains, model sailboats, and more. Just outside the park is Rue Vavin with lots of nice kids' shops and yummy ice creameries and bakeries.
Parc de la Villette: This is a reclaimed industrial landscape turned into a futuristic park. Most of the playful park structures were designed by Bernard Tschumi with a child's imagination in mind. You can spend the entire day here. Don't miss the enormous dragon slide and the bamboo maze.
Jardin des Plantes: Along the Seine in the 5th arrondissement, the Jardin des Plantes is a grand botanical garden in the middle of the city and a favorite spot for strolling. This is a good place to let the kids run and sniff flowers. There's also a little zoo and an old-school natural history museum with huge dinosaur bones.
Place des Vosges is a beautiful and historic spot to play. Walk down Rue des Francs Burgeois where there are cute shops on every street, stopping for ice cream at Amorino.The backyard of nearby Institut Suèdois is a little kids' paradise in the city, with plenty of toys and a nice café.
Eat
Don't' pass up any opportunity to indulge in crepes, macarons, and fresh bread. If you're still hungry, here's a few kid-friendly options: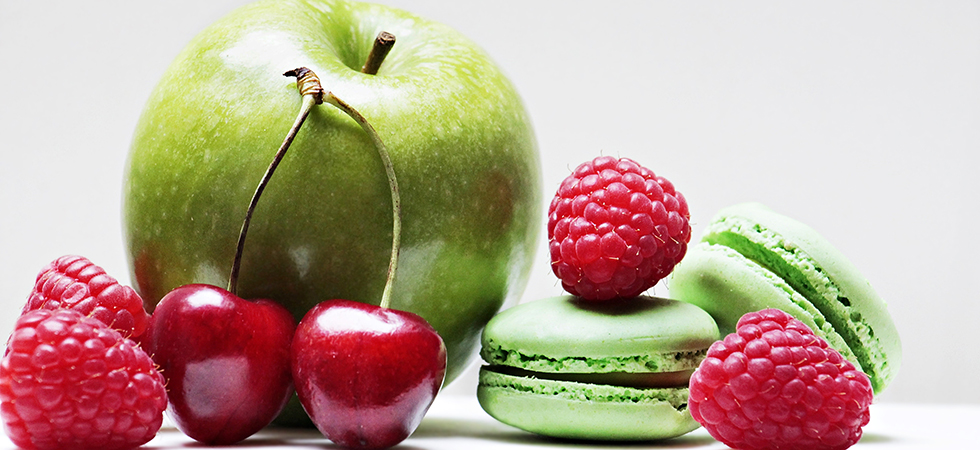 Ladurée: They have a kids' menu with delightful dishes such as fish with haricots verts or pommes Pont Neuf with a little steak. And who does not love macarons? Just the fancy colours will make your kids love you! If you don't feel at ease taking your family for lunch or dinner, go for a little tea in the afternoon. You cannot miss this place! *There is another location on the Champs Elysees, but the left bank is cosier.
Rose Bakery: Mini pizza with courgette. Strawberry tartlets. Scones. Quiche with carrots. Pancakes. All delicious and good for the whole family! Very friendly service; open for lunch only!
Bonpoint: You will probably go here anyway because of the cool French clothes but you should schedule that visit for lunchtime because there is a very nice café in the basement with a beautiful garden to enjoy when the weather allows. Heaven. And Saturdays they serve brunch….
A Priori Thé: Situated in Galérie Vivienne, worth a visit just by itself! Old-fashioned hot chocolate, scones, brownies. Try to get a table in the gallery so the kids can walk around without danger.
Pendant que les Enfants Jouent: Delicious brunch on Sundays, with a kids' corner and very lovely staff. The interior is a bit kitsch but that adds to its charm. Fun, quirky, yummy, and kid-friendly. You can throw a birthday party here as well: an all-inclusive package with animation, goodies, and even a little bar for the parents
Marché des Enfants Rouges: This market is heaven, selling food from all over the world which you can enjoy outside sharing a big table with other guests. There are usually many other parents with kids, so the "I'm finished, can I play?" is sorted. Just around the corner, is a little park (Square du Temple) with a great playground in the shade.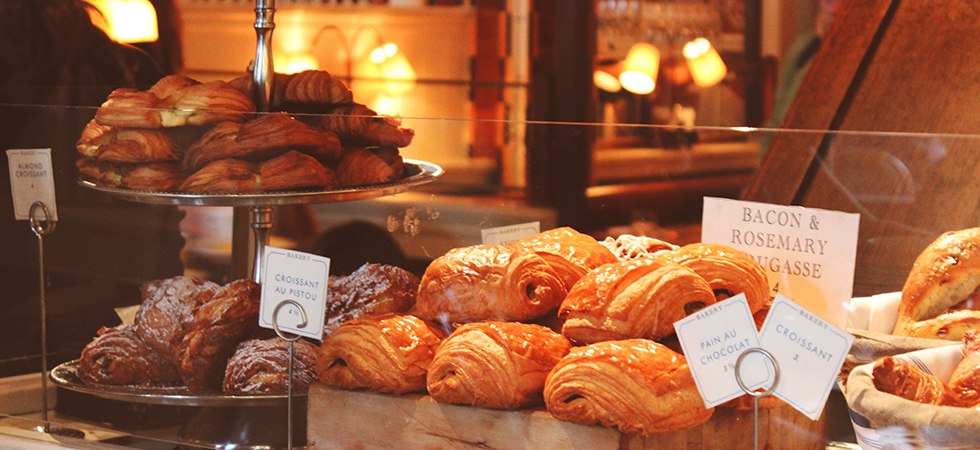 Transport Tips
Train from Amsterdam Paris is less than a four-hour train ride from Amsterdam Centraal Station, making it a fantastic option for a quick weekend getaway with or without children.
Metro Riding the Metro is a Paris attraction in itself. It's fast and easy, and trains come every 3-5 minutes. Usually, the best option is to buy single-use tickets in a 10-pack carnet. Note: Metro stations are often not friendly to prams/strollers.
Read Before You Go
This is Paris, by M. Sasek; whimsical illustrations capture a child's view of Paris.
Not for Parents Paris, published by Lonely Planet. Kid-approved.
The Magic Treehouse #35: Night of the New Magicians, by Mary Pope Osborn; a magical mystery at the 1889 World's Fair.
Travel for Kids: Paris: a fabulous website for family travel.
Looking for family-friendly accommodation in Paris? Book your stay via booking.com/amsterdammamas and we'll receive a portion of the reservation value. Find the perfect accommodation for your family and support Amsterdam Mamas at the same time!
---
The original version of this article was written by Peggy. This version has been updated by Donna Bardsley.
---
photo credits:
Banner image from Pixabay
Eiffel Tower image from Pixabay
Carousel image from Pixabay
Lourve image from Pixabay
Jardin du Luxembourg image from Pixabay
Macaron image from Pixabay
Croissants image from Pixabay