Looking for an easy place to visit from Amsterdam? What about London? Discover what Amsterdam Mamas recommend for kids in this amazing city!
London is an ideal place for a visit with children. After all, it's where Peter Pan befriended the Darlings, where Paddington Bear and Harry Potter both caught a train, and where the real Winnie the Pooh and Christopher Robin lived. What's not for any child to love?
Museums and Culture
Natural History Museum You can take your child to the Natural History Museum (great for dinosaur enthusiasts), or the Science Museum, both of which are free of charge. They are located quite close to each other and to Hyde Park, so that's a full day covered. The Science Museum is probably more interesting for children aged 5+ as it is very interactive, but there is still plenty for younger ones too.
London Zoo London Zoo is 12 years older than Artis and a great place for children. You can even travel there by canal boat.
Tate Modern The Tate Modern has a special section for (older) kids. Combine it with a lovely stroll on the Queens Walk alongside the River Thames.
London Transport Museum For kids who love things that go, don't miss the London Transport Museum. Admission is pricey for adults but children are free of charge. The website lists special activities for families, including story time, workshops, and singing. Afterwards, stroll around the shops at Covent Garden and watch the street artists.
Tower of London For a bit of history and royal jewelry, visit the Tower of London. There's a family ticket that includes a guided tour, children's activity trails, and entry to selected exhibits. (Tip! Book online to avoid the queue and check out their audio guide for kids.)
Toys and Books
Harrods The toy department in Harrods is a 26,000 square foot multi-sensory experience with an enchanted forest, intergalactic science lab, curious sweet emporium, and toy 'grand canyon'. Consider yourself warned!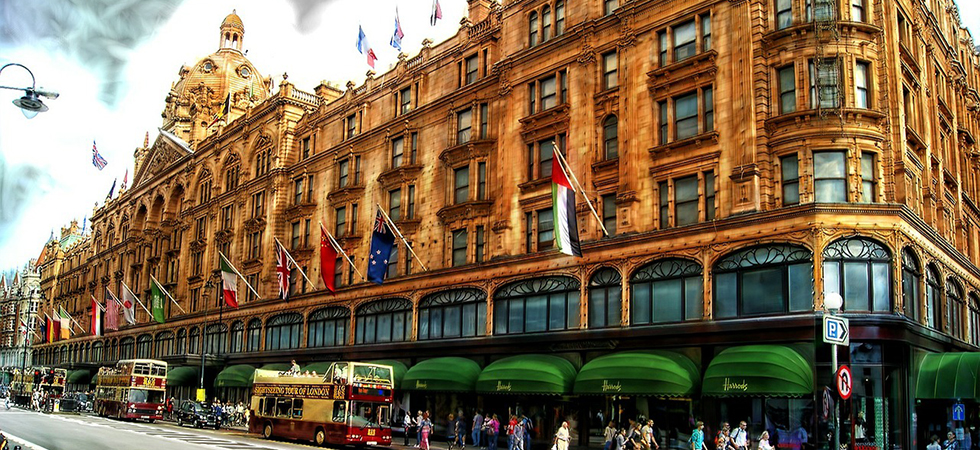 Hamleys If you can brave the masses, Hamleys, a seven-storey toy shop on Regent Street is a must. Go early!
Pollocks Toy Museum Pollocks Toy Museum is a great little museum, just off Oxford Street, with lots of winding staircases and hidden rooms filled with old toys.
V&A Museum of Childhood The V&A museum of childhood is really cool and free of charge. It features toys from the past, a cute little souvenir shop, and a café so you can easily kill 2-3 hours here.
The bookshops in London are amazing. And should you come across a big chain supermarket, like Tesco or Sainsbury's, they often have great book deals. Treat yourself and your child to a new book, enter any comfortable looking coffee place, like Café Nero, Starbucks, or Costa Coffee (my favorite) for a muffin and kiddy-cappuchino (just frothy milk!) to enjoy with your new purchases.
Walk and Play
Oh, the walks! The walks you can do! Walk and rock your baby to sleep in their pram and do lots of free sightseeing! From the Queens Walk to the Royal London Park Walk to the Jubilee Walkway, and so on and so on…. And Harry Potter fans won't want to miss all the HP sights around the city.
Hampstead Heath Hampstead Heath is one of London's biggest open spaces with lots of children's facilities and a little zoo. Have yourselves a picnic!
Richmond Park Richmond Park offers horse riding and bike hire, as well as a couple of good playgrounds. You'll also see plenty of red deer and fallow deer roaming around.
Hampton Court Try the walk from Kingston towards Hampton Court, a Royal Palace, alongside the towpath of the river Thames. At Hampton Court they serve lovely scones in the Orangery and the gardens have an awesome maze. You can walk back or hop on a train back towards Waterloo Station.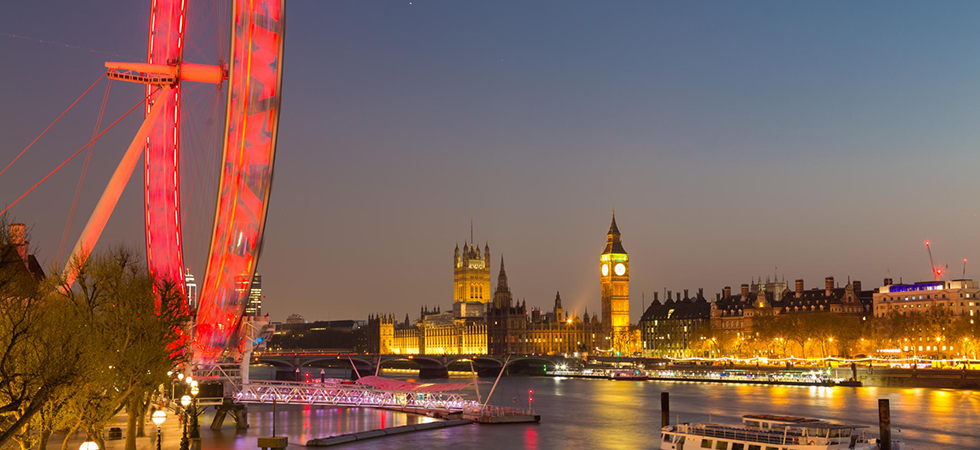 London Eye What child can pass up a ride on a giant Ferris wheel? For the best (but expensive) views of Big Ben, hop on the London Eye. Book tickets online, and if you want, pay extra to avoid any waiting at all. Don't miss the playground at the base.
​​
Eat
Rainforest Cafe The Rainforest Café, a tropical hideaway in the West End with a scrumptious menu, will blow their minds. It'll be like they are in the middle of the Amazon! Fair warning, it might be a bit too real and therefore a bit scary for the very young, depending on how adventurous they are!
Carluccio's Carluccio's is a great Italian-style restaurant where the menu is delicious for both kids and adults. The kids are looked after first and will get a colouring sheet with crayons, and the food is healthy and fresh. You will find them all over London.
Cafe Giraffe Café Giraffe offers feel-good food and is child-friendly. Their smoothies and shakes are healthy and delicious, and they have great breakfasts! Perfect for early-morning risers.
Marks & Spencers Or try the cafes at Marks & Spencers.
Whole Food Market Whole Foods Market, on High Street Kensington, has an amazing food court and it's not far from the Natural History Museum, Science Museum, and Hyde Park. WFM has several locations in London and sells amazing produce.
Read
VisitLondon.com: Things to Do with Kids
Get Around
Travel London's equivalent of our OV9292 is Transport For London.
Buses The Tube is not always pram-friendly. Consider London's famous double-decker buses intead! The London Buschecker app is a must-download as it'll tell you when your bus is arriving at the exact time, rather than standing around in the cold with whinging children clinging to you. If you are new to London, it'll be worth the investment.
Road and water London DuckTours is a great way to see most of London by road and by water. Kids lap it up!
Looking for family-friendly accommodation in London? Book your stay via booking.com/amsterdammamas and we'll receive a portion of the reservation value. Find the perfect accommodation for your family and support Amsterdam Mamas at the same time!
---
This article was brought to you by recommendations from the Amsterdam Mamas Facebook group and put together by Olga-I-was-a-Surrey-girl-myself-Grant. Updated by the Editorial Team in 2018.
Photo credit: Freepik and Pixabay