Ready to go on a gastronomical journey with this Amsterdam Mama as she shares all her favourite, authentic Indian eateries in Amsterdam?  Get ready to get hungry!
Food is memory.
The aroma of a familiar dish can transport one back in time as no time machine can. As someone who grew up in India but has lived an international lifestyle for the past 20 odd years, I recognise the role of "home food" in our lives. I don't mean food as sustenance of the physical body, but food as sustenance of the soul, as a connection to home. Most of us hold our "mum's cooking" as the highest standard of food, followed closely by the local baker, dhaba (small restaurant), and halwai (sweets shop). The whiff of authentic Indian food recreates fond childhood memories: the gastronomic joy from my favourite meal for dinner or even the dismay of forcing vegetables down before rewarded with dessert.
As in most countries, food is richly associated with celebrations in India. A country so big and diverse naturally offers a continent's worth of cuisine and then some. Outside of India, Indian cuisine generally equates to Tandoori chicken, basmati rice, naan, samosa, and papadam. While these foods are popular in India, they do not even skim the surface that is the authentic Indian cuisine.
To help you navigate through this diverse cuisine, here's a list of my favourite (with some input from friends) authentic Indian restaurants in and around Amsterdam. Most of them offer takeaway and delivery services via  thuisbezorgd.nl, Ubereats, and Deliveroo.
Restaurants
Hands down, The Indian Kitchen in Amstelveen is a family favourite. With delicacies like butter chicken, biryani, kebabs, koftas, and tandoori naan on offer, what's not to like? My personal recommendation is to try the butter chicken with garlic naan and the kebab platter if you are a non-vegetarian. Go for the vegetarian starter platter followed by Kadhai paneer, dal makhani, and naan if you want to stay away from meat.
Location – Karel Doorman weg 6-8, 1181WE, Amstelveen, 020 6415 340
When I crave spicy, flavourful Indian street food, I pop into the Indian Streetfood & Co. I can confidently say that this place serves some of the most authentic tasting Indian Street food I've had outside of India. Start sampling from the top of the menu and try everything, for no one (or five) dishes will do justice to the range of flavours on offer. The chaat platter is an excellent place to start and a bowl of fresh, piping hot Jalebi to end.
Location – Karel Doormanweg 16, 1181WE, Amstelveen, 020 441 4661
This restaurant has it all in two locations, India Port aan de Amstel in Ouderkerk and India Port Utrecht. Both sites offer delicious food with beautiful views as they are located on the waterfront. In addition to the usual Indian fare, their speciality is the great Indian Thaali. Available in both vegetarian and non-vegetarian options, this is a "one-stop-try-it-all-shop" offering many dishes to try.
Location – Amstelzijde 53, 1184 TZ, Amstelveen, 020 337 4427 & Oudegracht aan de Werf 144, 3511 AZ, Utrecht, 030 233 2666
Head to Tummy Treats in Westwijk (or order online) for an authentic South Indian food experience. Although their menu boasts a wide range of dishes from all over India, their Dosa, Uttapam, Idli, and other South Indian dishes are the stars of the show. Their paneer tikka and the aaloo kulchas are also mouthwatering. Try to stay away from Dosa if ordering takeaway or delivery as it will get soggy, losing its crispness.
Location – Westwijk 88, 1187LV, Amstelveen, 020 2386399
Pind Punjabi translates to Village from Punjab. True to its name, this restaurant serves delightfully authentic North Indian cuisine. I have been here only once, but that maiden visit was enough to impress this genuine foodie. Try the Tandoori Sizzler for starters.
Location – Van Woustraat 240, 1037NC, Amsterdam, 020 3583086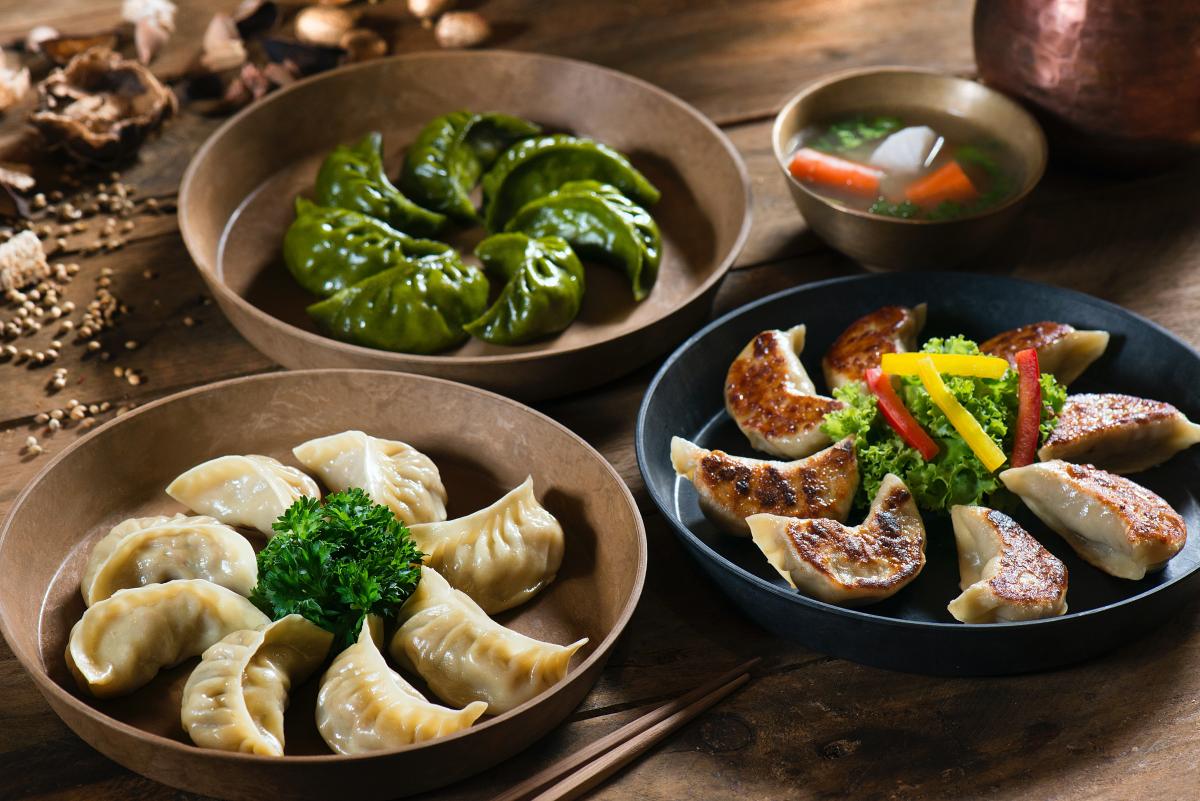 As the name suggests, Sizz is an Indian fusion cuisine restaurant. What makes it unique is the innovative combination of traditional Indian spices and herbs to develop distinctive and delicious dishes. Along with the eclectic mix of food, what caught my fancy was the food presentation and, of course, the yummy cocktails.
Location – Weteringschans 187C HS, 1017XE, Amsterdam, 020 737 3450
Established in 1981, Mayur was one of the first Indian restaurants in Amsterdam. Albeit a bit pricier than its contemporaries, this place stands apart because of its ambience and food quality. Try the tasting menu if you are overwhelmed by the choices. We had the vegetarian Thali and absolutely loved it!
Location – Korte Leidsedwarsstraat 203, 1017RB, Amsterdam, 020 623 2142
Tulsi Indian restaurant is a fine dining restaurant and offers indoor and terrace seating. I found it a pleasant place and liked their special menus for two, four, and six people. It gave us a chance to try out various dishes, and it was easier on the pocket. Try the Pani Puri for starters for an explosion of flavours.
Location – Van Woustraat 212, 1073 NA, Amsterdam, 020 331 6403
I am sure more places also serve great Indian food, but I wanted to recommend only the places I have tried. As a special mention, I would like to add the food truck, Momo Bar in Amstelveen, as a must-visit for momos. Although momos are traditionally a Nepalese dish, we have adopted it as one of our favoured street foods in the north of India.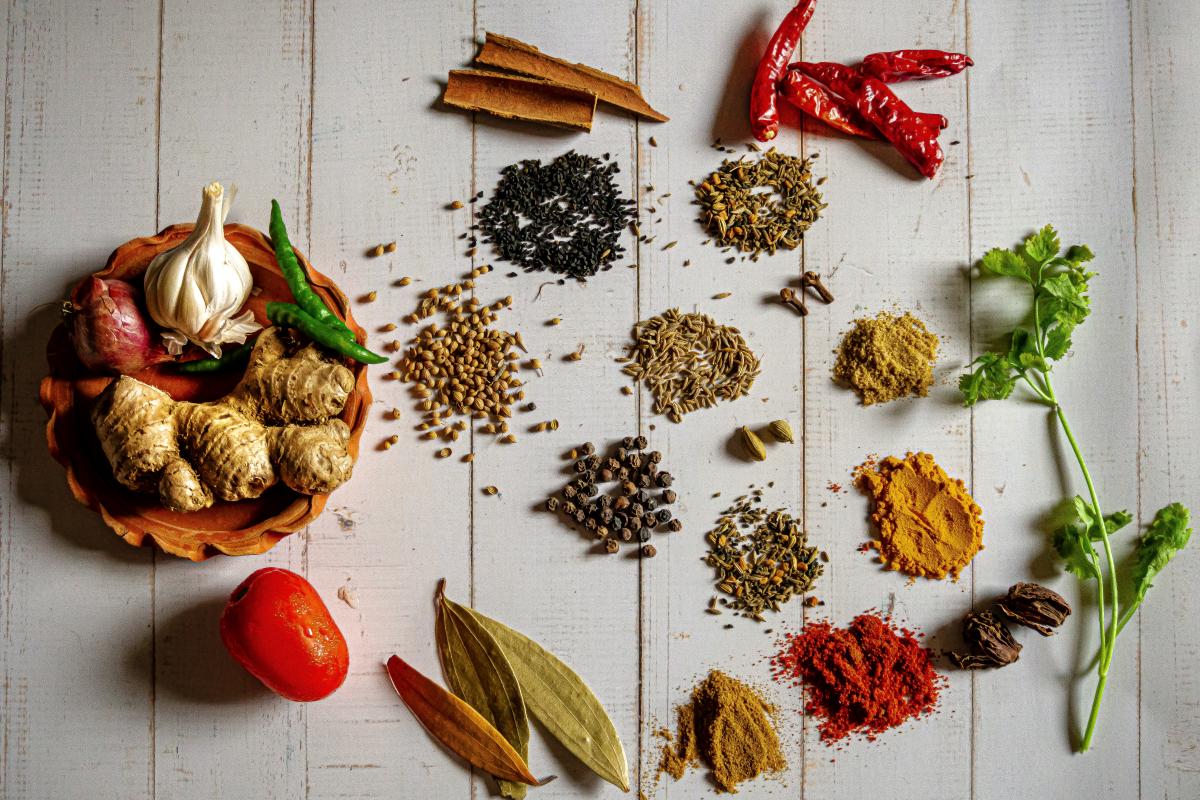 Food Shops
If you wish to try out cooking some Indian food at home, here is a list of Indian grocery stores in and around Amsterdam:
Location: Karel Doormanweg 14, 1181 WE Amstelveen
Location: Lindenlaan 376, 1185 NM Amstelveen
Indian Quality Food Supermarket
Location: Kostverlorenhof 18, 1183 HE Amstelveen
Location: Westwijkplein 66, 1187 LV Amstelveen
Location: Johan Huizingalaan 190, 1065 JJ Amsterdam
Location: Johan Huizingalaan 179, 1065 JA Amsterdam
Location: Skyloo Plaza, Anton de Komplein 154c, 1102 CW Amsterdamse Poort
Location: Pr. Beatrixplein 27, 2033 WC Haarlem
Location: Hobbemaplein 50, 2526 JB Den Haag
Location: Vareseweg 121-123, 3047 AT Rotterdam
Eerste Van Swindenstraat 16 1093GD Amsterdam
---
Photo Credit: Banner by Calum Lewis.
In-text images: butter chicken by Abhi Bakshi, momos by Abhishek Sanwa Limbu, spices by Ratul Ghosh.
All royalty-free images curated via Unsplash.
Amrita Suri, a regular contributor to our Sustainable Living Series, is a freelance writer with a passion for sustainable living, animal rights, and reading.