Looking for somewhere a little different to take the kids in Europe? Maybe someplace off the beaten path, or something unforgettable? Two well-traveled mamas share their list of truly unique, family-friendly stays in Europe, tested and approved by actual children.
Ireland
Burren Glamping: Glamp in style in a converted horse cart which can sleep up to five people (two double beds, one single) on a sustainable family pig farm on the west coast of Ireland, along with ducks, chickens, cats, dogs, donkeys, and a small herd of cattle. The closest village of Kilfenora has restaurants and a small grocery store.(*Available through Booking.com)
Amenities: Bathroom with shower, kitchenette, and fireplace. Homemade full Irish breakfast available for additional cost. Sheets and towels provided. No wifi.
Need a Car?: Yes. Dublin airport is a three-hour drive.
Cost: Moderate. €120/night.
Why We Loved It: Hosts Eva and Stephen will make your stay on their pig farm absolutely delightful. (Don't let the pigs scare you off – you won't smell anything unpleasant as it's free-range.) Since it's a one horse-cart show, you'll be the only guests, allowing you to fully enjoy the solitude and tranquility of the area. It won't be long before your kids are trailing after Stephen, mini farmers-in-training, to help feed the animals. The farm is located in an area called The Burren, which together with the nearby Cliffs of Moher, form what's called an UNESCO Geopark, promoting sustainability, agrotourism, local gastronomy, cultural heritage, and the preservation of natural landmarks. The area is full of ancient ringforts and megaliths (one ringfort is adjacent to the farm), hikes and bike trails, miles of rugged coastline, castle ruins, and of course, plenty of pubs (complete with a thriving music scene). There's even a rumored haunted house down the road. Most people pass through the Burren in a day – we spent four days exploring the area and loved it.
It won't be long before your kids are trailing after Stephen, mini farmers-in-training, to help feed the animals …
Poland
Piotrowice Nyskie/Prince-Bishop of Wroclaw's Palace: Call a palace home, in private apartments in partially-restored 14th century palace in Poland's rural Silesia. The palace is undergoing renovations; so the furnishings are eclectic and basic. The charm is in the palace itself. (*Available through Booking.com)
Amenities: Family suites are large with one to two bedrooms, free wifi, kitchen, wood-burning fireplace, and modern bathroom, each with room for four to six people (or more, they are really flexible). Available family supplies include cots, cribs, high chairs, books, and toys. We were allowed to use their laundry facilities as well, so just ask for what you need.
Need a Car?: Helpful. It's possible to arrive via train (transfers available), but if you want to explore the countryside you'll need a car. Nearest airport is Wroclaw (one hour).
Helpful Info: Pets are welcome, extra charges apply. The palace is located in a tiny village with no amenities. Nearest grocery store is ten minutes by car. The property has plenty to occupy: gardens, grass tennis courts, a swimming pond, and various animals, but there's also lots to explore in this off-the-beaten track area of Poland (and the Czech Republic is just a few kilometers away). Be aware that, unlike the well-worn tourist spots in Europe, cushy amenities such as information in English and viable eating options will be few and far between. The charm and lack of crowds will more than make up for it.
Cost: Moderate. €118/night for two adults/two children (per AirBnB). Costs may vary based on room selection and number of people.
Why We Loved It: The property is a children's haven. Hosts Jim and Anna live in part of the palace with their adorable and large multilingual British/Polish family. Your kids will instantly be best friends with their children and will happily run around the property, shooing away the cockerels, and playing in their fairy gardens and old barns. Jim and Anna are gracious hosts and will be happy to show you around the palace and property, enthusiastic to share information and stories. Our favorite part of staying here is that no part of the palace is off limits (at your own risk, beware of construction areas). We were free to explore and wander to our hearts' content. This is a place you won't forget.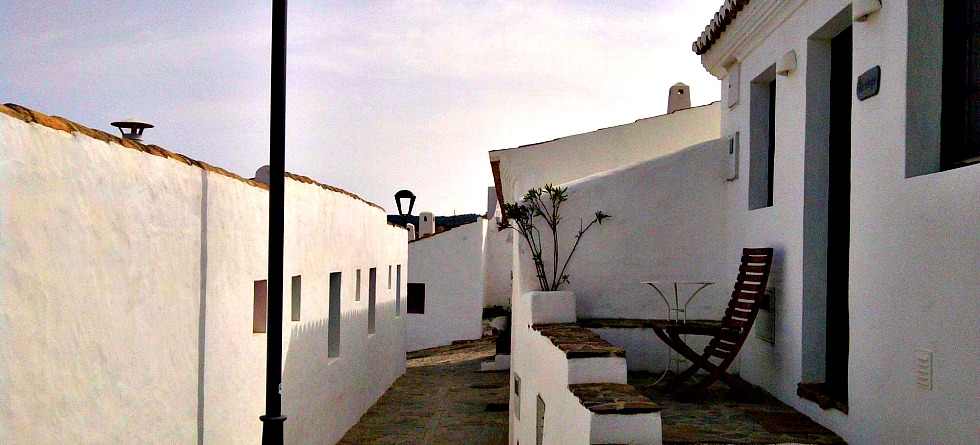 Portugal
Aldeia da Pedralva: Select from one of 31 adobes in a restored village-hotel at the 'end of the world' in the Algarve. Painstaking restoration has transformed the former rural Vila do Bispo into Aldeia da Pedralva (the rebuilt village). These 31 adobes range from one to three bedrooms. (*Available through Booking.com)
Amenities: All rooms feature a kitchenette, living area, a TV (for DVDs only), heat (but no AC), toiletries, and include daily housekeeping. Extra (for cost) services include a breakfast buffet, gourmet grocery service, babysitting, laundry, and massage appointments. Child cots available on request.
Need a Car?: Helpful, to get there and to explore the region. Airport transfer service available for a fee.
Helpful Info: Pets allowed for an extra fee, except for July and August. There are two restaurants available in the village and an outdoor swimming pool. Wifi is available in the main lobby only, where you can also check out games and books.
Cost: Moderate to pricey, depending on room.
Why We Loved It: This village feels worlds away from the soulless resort strips of the Algarve yet is just a short drive away from many of the most beautiful spots in the area. So, you're away from it all but with plenty to do – lunch in the adorable fishing village of Sagres, a visit to the lighthouse on the most Southwestern tip of Portugal, or sunbathing on your choice of beaches. If the temperature is moderate enough, there is plenty for nature lovers and adventure seekers, including horseback riding, snorkeling, windsurfing, and surfing lessons. The village itself is clean and cheerful. And it certainly doesn't hurt that you can get possibly the world's best chocolate mousse at the popular pizza place in the center of the village (reservations required).

Romania
The Prince of Wales's Guesthouse: Rejuvenate in royal style in a remote Transylvanian hillside setting. The Prince of Wales stays there once a year to retreat to nature. It's luxurious but with a rustic flair – "roughing it" for the royals. The property is a former estate, impressively restored, with multiple houses and buildings providing seven rooms for guests. Most rooms will accommodate one to three people plus an extra child's cot.
Amenities: The all-inclusive package provides all meals, and daily nature excursions with guides. Standard amenities are similar to any hotel: housekeeping, tea and coffee provisions, etc. Extra (for cost) amenities include laundry services, bicycle hire, and bear watching excursions (yes, bears!). There is no wifi – by design – and very poor cell coverage. Guests are encouraged to unplug.
Need a Car?: No. This is a very remote location, but various transfer options are available (though not cheap). Upon arrival, you will likely not use your car again.
Helpful Info: Children and families are welcome, but not exactly catered to. We recommend this for ages five and older. Meals are late, communal, and somewhat formal, but the staff are very accommodating (if also a bit standoffish). Don't be afraid to ask for what you need. The Guesthouse is located on the edge of a village, with sparse grocery options. If your kids are picky or get hungry between meals, bring an ample supply of snacks.
Cost: Pricey, but good value for an all-inclusive. Children under 14 stay at half-price.
Why We Loved It: The number one thing we loved was that it was all-inclusive (no thinking about meals whatsoever!). The number two thing we loved was the emphasis on nature and simplicity. Instead of kid's clubs and mini-golf and indoor pools to keep busy, the objective here is to escape busy-ness: play in a stream, read in a hammock (bring books!), animal-gaze, star-gaze, navel-gaze … you get the picture. The shining star of this guesthouse is its setting, the gorgeous foothills of the Carpathian Mountains, and the order of each day is just to enjoy it. Once the (only slightly painful) detox from their devices was over, our kids loved every minute of this holiday and swore to live in the country forever. Plus, if you're into the British royal family, there's the opportunity to stay in Prince Charles's own room or at least take a peek.

Netherlands
Stayokay Domburg: Stay in a hostel-style accommodation in a 13th century castle. Budget meets medieval splendor. (*Available through Booking.com)
Amenities: Rates for private family rooms Include breakfast, linens (make your own bed), and wifi. No toiletries are provided and towels cost extra. Baby cots available on request. Bikes are available to rent, and there is a bar and restaurant on location.
Need a Car?: Helpful. Public transportation in Zeeland is not as extensive as the rest of the Netherlands. Helpful info: This is a hostel, which means single beds and putting on your own sheets. Pets not allowed.
Cost: Budget.
Why We Loved It: Bunk beds and a buffet breakfast win my children over every time. This family-friendly hostel is a short bike ride through a nature reserve to the beach. It's also located next to the Terra Maris museum, a nature museum complete with a made-for-kids outdoor space. Zeeland is a beautiful, tucked-away province of the Netherlands, and we enjoyed exploring the little villages of Domburg and Oostkapelle. You'll have plenty to do here. Also, what is not to love about staying in a castle just minutes away from the beach?
The rolling hills were a small shock to the system compared to Amsterdam cycling; however, we also enjoyed the challenge and loved coming home to our cozy gite after adventurous treks on our bikes.

France
Breton Bikes: Take a fully-equipped cycling holiday in Britanny. From May through September, you can choose between hotel or campsite cycle tours (cycling to a different location each day). There is also a self-catering gite-based option available year-round (stay in one place and take day trips).
Amenities: Depends on the type of lodging. All bike equipment is provided by Breton Bikes. You're not likely to have wifi.
Need a Car?: Depends. The base location is deep in Brittany, but once you arrive there is no need for a car unless you do the self-catering option. It's possible to arrange a transfer from the local train station for a fee.
Helpful Info: This is a super family-friendly holiday outfitter. Owners Geoff and Kate are parents themselves and enthusiastically accommodate cyclists of all ages. Bike options include a variety of kid-friendly choices: from baby and child seats, to trailers, to tandem bikes, to electric bikes. Holiday options are Saturday-Saturday or Friday-Friday. The website has all the information you need – there's a lot of info to take in but it's all there.
Cost: Budget (for a cycling holiday), ranges from 260-710 euro/adult/week. Rates are reduced for children under 17. Includes bikes, maps, and lodging (except campsite fees). Meals not included.
Why We Loved It: We did a Breton Bikes holiday during their off-season, and stayed in one of the self-catering gites for a week with full use of their supplied bikes and routes for day trips. Our kids were on the young side (ages four to nine), so we figured they wouldn't do as well in a group cycling tour, and we wanted to take advantage of their off-season rates. This meant that the weather was a bit cold and dreary in Brittany (which we kind of loved) and operating business hours were a bit fast and loose (which we did not love as much). The rolling hills were a small shock to the system compared to Amsterdam cycling; however, we also enjoyed the challenge and loved coming home to our cozy gite after adventurous treks on our bikes. The countryside is beautiful and Geoff and Kate are incredibly helpful. Overall, it was one of our more exhausting yet enjoyable holidays. Oh, and Brittany is the birthplace of crȇpes. Need we say more?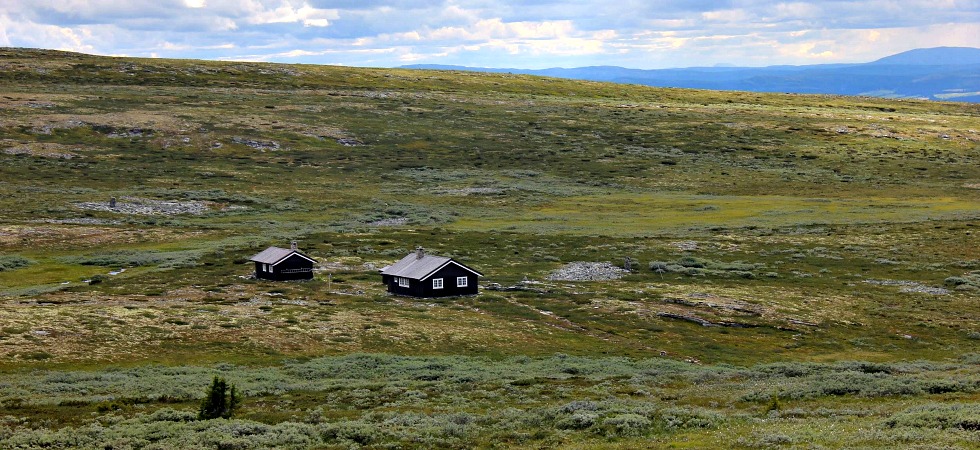 Slovenia
For hiking enthusiasts, go breathtakingly rustic in Slovenia's Julian Alps.
Triglav National Park: Basic and rustic huts, part of the Triglav National park system in Slovenia. Similar to hostels, with shared and private rooms available.
Need a Car?: YES, and be warned, the roads are some of the windiest in the world! There are also tour buses, and the occasional city bus, for those with stomachs of steel.
Amenities: Basic beds, shared bathrooms and showers. Bring your own sheets, they supply blankets and pillows. Shared kitchen facilities or breakfast available in some cases.
Helpful Info: Advanced reservations are required. A great route is to drive from Kranjska Gora to Lake Jasna, then stay at one of the cabins along route 206, before descending down the other side. True outdoor adventurists can also hike from one hut to another in the mountains. Signs and maps available at the tourist office in Kranjska Gora. Click here for more information about hiking in Slovenia.
Cost: Budget
Why We Loved It: Super affordable! The Julian Alps are breathtaking – one of Europe's best-kept secrets. We loved mingling with locals in such an incredible natural setting. It's a real Slovenian experience!
Norway
More hiking and camping in the mountains of Norway.
DNT Hut System: Spend your nights in beautifully kept rustic cabins, beautifully kept.
Need a Car?: You can take public transportation or a car to the trailheads, but you will have to hike to all huts.
Amenities: Bunk beds, food in pantry (pay on your honor), shared kitchen, outhouses. Huts provide duvets, pillows, and firewood. Like a hostel, bring your own sheets.
Cost: Budget (for Norway)
Helpful Info: Before you go, you'll need to get a pass and the key for the huts from any DNT office. Here's a quick video showing you "everything you need to know". Some cabins have shared out-houses and no running water, others are staffed, provide hot meals, and have hot showers. All the information you need is on their very well-organized website
Why We Loved It: We love hiking, staying in beautiful, remote places, and sharing that experience with our children. And Norway is one of the most amazing places to do all that.
Looking for family-friendly accommodation in Europe? Book your stay via booking.com/amsterdammamas and we'll receive a portion of the reservation value. Find the perfect accommodation for your family and support Amsterdam Mamas at the same time!
---
Photo credits: Donna Bardsley (Portugal, Poland, Romania, Netherlands, France); Brooke Lowry (Norway)