Your quest for a dependable sitter ends here. A newly launched online sitter service Holiday Sitters is offering tourists, expat families, and harried parents an opportunity to squeeze in a fun date night or to settle down with a book and a hot cuppa while the precious little ones are in the hands of a trusted sitter.
Finding a reliable babysitter is no easy feat, especially for an expat mum like me who does not have the luxury of family nearby to babysit. Planning an impromptu movie night with friends or a romantic dinner has only lead to a paranoid breakdown trying to locate someone trustworthy to mind my child.
However, I warmed up to the idea of having a sitter and got back to redrafting my wishlist for a perfect night out when I looked up the home page of Holiday Sitters. It packs a punch with cool descriptions and helps families like mine find and select the best care possible based on reviews, background checks, and detailed profiles. In some ways, it felt better than asking a friend for a recommendation and having a 15-year-old whom I know nothing about turn up at my doorstep.
I finally took the plunge with Holiday Sitters one Saturday evening and came home three hours (and 14 minutes) later to a very happy child asking me if Luna – our sitter for the evening – could stay for a few more hours. I was deeply relieved and might have felt an itsy bit unwanted.
What Makes Holiday-Sitters Unique?
Let's begin with their website. It is well laid-out and easy to navigate, unlike some sites that require a lot of legwork before you can locate a qualified sitter even on your roughest of days. Create a log-in and get going.
The system filters sitters based on the date, time, language, and duration that you fill in. Here comes the fun part – hover the cursor on their pictures and you can watch their short video profile.
My curious 5-year-old and I watched several of those and together we selected the one we felt most connected to. It was lovely having my child participate in the booking process and she felt comforted that somebody she chose will mind her for the evening.
The variety of language at Holiday Sitters is a big plus too. There are twenty different language options to choose from (apart from English, which is fluently spoken by all the sitters). I searched for someone fluent in Dutch so that my child could practice a bit of the language when she was with the sitter. Two other sitters recommended to us based on our search could also train children in football! Once the booking goes through, there is an option to chat with the sitter and exchange notes in advance – this eased me further into the process and helped me get to know more about the sitter.
When Luna turned up for the evening, at the exact time we'd asked her to, we were assured that she was the right fit for us. Cheerful and friendly, she came armed with oodles of patience to engage in endless conversations my child can make. And because my child had chipped in her inputs during the booking, she was completely at ease with Luna from the start.
Who are the Holiday Sitters?
Meet Ela Slutski and Galit Bauer, both mothers and living in Amsterdam long enough to know that there is a growing demand for reliable sitters in this hyper touristy city. Their company is two months old online but it's first blueprints were laid out last summer when Ela couldn't find a sitter while holidaying in Mexico.
"Often during our family holidays, I've struggled trying to find a reliable sitter. No matter how exotic the location and how good the hotel is, most places lack a decent sitter service," says Ela, co-founder and CEO, who has been living in Amsterdam for 7 years now. "The idea stayed with me and when I got home from Mexico, I teamed up with Galit. After all, every parent can do with a night out when on a holiday," she quips.
"We wanted to offer an efficient online booking system," says Galit, co-founder and COO, and a resident of Amsterdam for 15 years. "I feel most online sites are complicated. As a tourist or a busy parent, the last thing you want to do is fill pages and pages with details and personal info."
And what better place than Amsterdam to float a venture like this one. "There is a high demand for a reliable online babysitting service in this city. Hotels are often looking for sitters too. We'd like more families to visit Amsterdam and be comforted that there is a service like ours to help them with their kids," Ela chips in. "Our market research tells us that sitter groups in Amsterdam are very local and not very accessible to tourists and expats who are new in the city. Even as a parent I have often struggled with finding a good babysitter if something comes up last minute and I have to leave my child home," Galit tells us. Holiday Sitters does not require long-term memberships and you can look for a sitter 24-hours prior to the appointed day.
Ela and Galit promise a special rigor when it come to to vetting the babysitters. "It is a matter of trust and credibility, and the safety of the child is our utmost priority," says Ela, who confesses to being ever so anxious at the very thought of leaving her child with her babysitter.
"Every potential sitter undergoes three set of interviews. We do an in-person interview, a thorough social screening, and a video profile. Most of our sitters are international students and have prior experience with babysitting. And as sittings go on, parent ratings and reviews are put up for each of our sitters on our site," explains Galit.
It's a great online babysitting platform for parents juggling hectic schedules and for tourists with no local connections in a foreign country. Holiday Sitters is one site you can bookmark and SOS.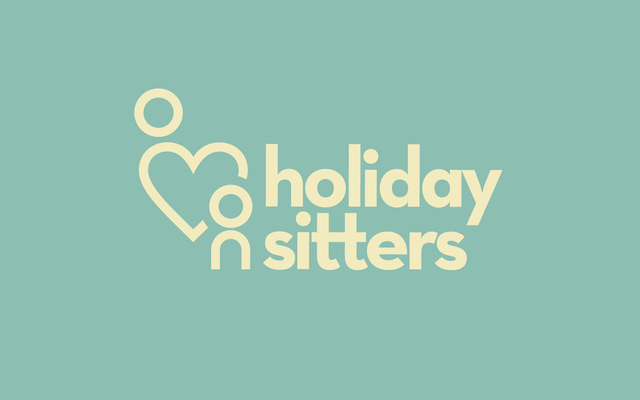 Contact Holiday Sitters at info@holiday-sitters.com or visit their website for more details. Sign-up is simple, free, and fast!
---
Disclaimer: Holiday Sitters has paid to be featured on Amsterdam Mamas because they believe that their services would be of interest and benefit to our readers, and we think so too. For more information on sponsored posts and advertising on Amsterdam Mamas, please see ourAdvertising and Disclosure policy.
---
All images used by permission from Holiday Sitters.
Meher Fatma is a full-time mom and a freelance writer. Passionate about DIY projects, she loves putting her crafty ideas to use at Button Balloons, an online party shop that she co-owns